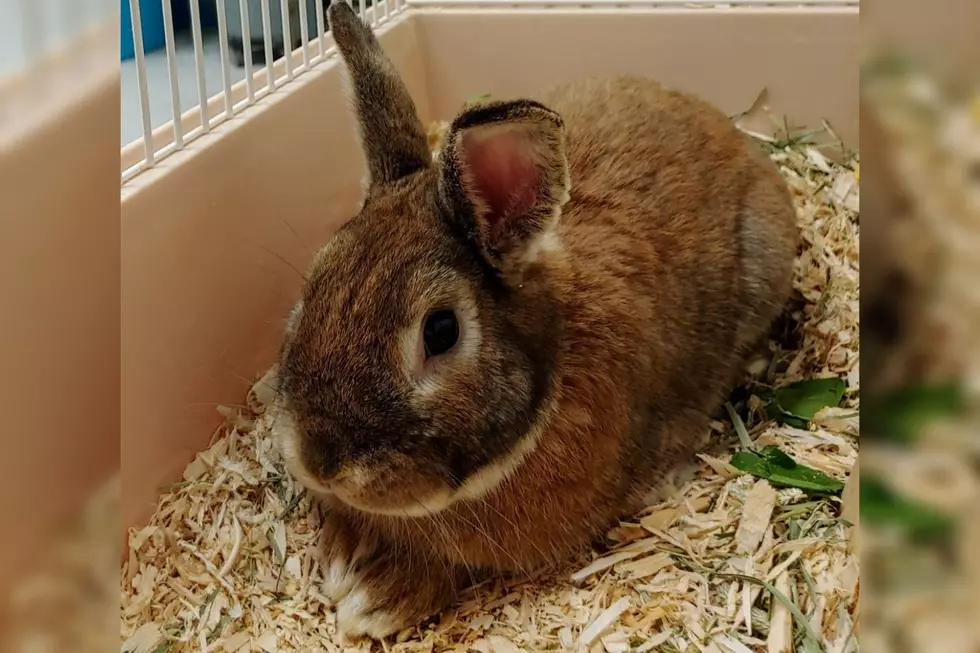 Dartmouth Bunny Ready for Adoption [WET NOSE WEDNESDAY]
Courtesy of the Human Society and Shelter SouthCoast
Dartmouth Bunny Ready for Adoption [WET NOSE WEDNESDAY]
Wet Nose Wednesday is here again, and my mission continues to find forever homes for pets that are up for adoption on the SouthCoast. I am working closely with shelters in the area, and today, I have a furry friend from the Humane Society and Shelter SouthCoast in Dartmouth that will have you jumping at the chance to hold him.
This two-year-old brown-haired Dutch bunny is named Dexter and he is as soft as he looks. He was found all by himself in Dartmouth and has taken refuge at the shelter for the last two months.
Dexter loves humans. He's about six pounds, full of life, and if you give him his favorite hay treat, he'll be your best friend. You won't have to worry about accidents on the carpet either because he is fully box trained.
While Dexter loves humans, he does not play nicely with other bunnies. The shelter is unsure if he will be civil with other animals at the beginning, but if you are an experienced bunny owner, acclimate him with caution.
Dexter would be happiest in a home that has older children and with a family who is willing to clean him and his box regularly.
If you or someone you know may be interested in Dexter, contact the Humane Society and Shelter SouthCoast at (508) 995-6661. Feel free to stop into their facility at 31 Ventura Drive in Dartmouth, like them on Facebook or visit their website at hsssc.org for information on how to adopt Dexter and his other friends.
OH NO WE DIDN'T: 12 Photos That Prove That Alpacas Are Cuter Than Llamas
More From WBSM-AM/AM 1420