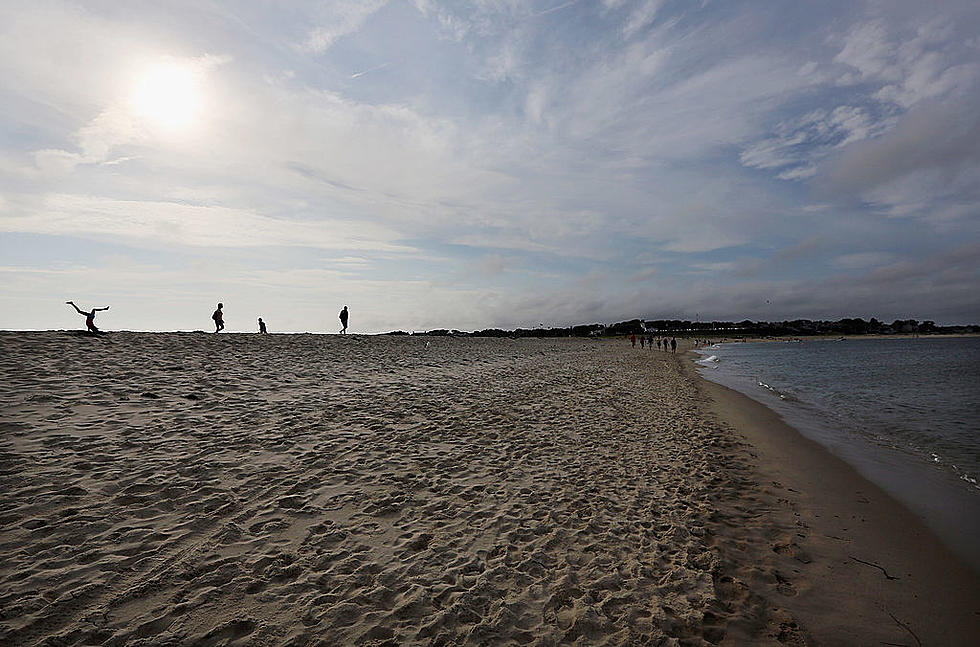 Daddy Baker Says We Can Go to the Beach [OPINION]
Getty Images
Charlie Baker has issued beach passes for us just in time for the long Memorial Day weekend. It's reminiscent of when Mom and Dad eased grounding just a bit after scoring a bad report card or something. Just remember, though, to practice good personal hygiene or Karyn Polito will put you back in your room for another two months.
Ungrateful wretches. We should be glad we have them looking out for our best interests because lord knows we can't take care of ourselves.
So, all good things come with rules – unless, of course, you are an illegal alien, then there are no rules. All beachgoers over the age of two must wear a face mask or face covering. Masks must be worn on the beach when you cannot practice proper social distancing techniques as instructed by the dictatorship. And for criminy's sake, stay away from each other.
Be damn glad that Charlie and Karyn are in a good mood and are allowing you to go to the beach at all. New Hampshire is going to wait to see how well you behave on Memorial Day before deciding whether to let its people go to the beach. And Gina Raimundo has reneged on her promise to let the Rhode Island kids go to the beach for Memorial Day and is now saying maybe sometime in June.
It could be worse, I guess. In New York, Mayor Bill de Blasio says you can go to the beach but if you are caught attempting to get wet you will be yanked from the water by the police. And don't forget to walk only on the wet sand and not the dry sand or it's back to the rack for two more months.
I shudder to think about what we would do without this parade of fools looking out for us.
Barry Richard is the host of The Barry Richard Show on 1420 WBSM New Bedford. He can be heard weekdays from noon to 3 p.m. Contact him at barry@wbsm.com and follow him on Twitter @BarryJRichard58. The opinions expressed in this commentary are solely those of the author.
Enter your number to get our free mobile app
More From WBSM-AM/AM 1420