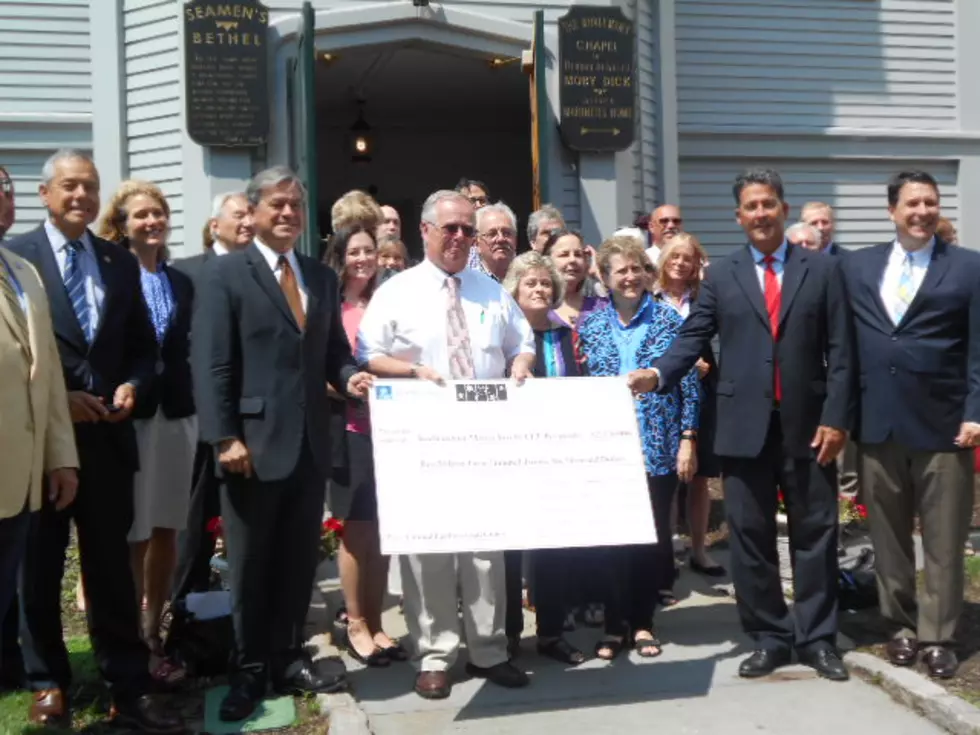 Cultural Council Grant Boosts Seaman's Bethel Project
Grant recipients gather outside Seaman's Bethel / Jim Phillips / TSM
Members of the Mass. Cultural Council joined local officais on Monday at the Seaman's Bethel to celebrate the Council's decision to designate more than $2 million for projects on the Southcoast.
One of those projects is the restoration of the Seaman's Bethel and Mariner's Home on Johnny Cake Hill.
Fred Toomey is overseeing the project along with the Waterfront Historic Area League. Toomey is delighted the Cultural Council has designated $440,000 for New Bedford's historic buildings....
The project calls for construction of a new structure that will connect both buildings.
That structure will include an elevator, and a Fishing Heritage Center, detailing the history of the fishing industry in New Bedford.
More From WBSM-AM/AM 1420