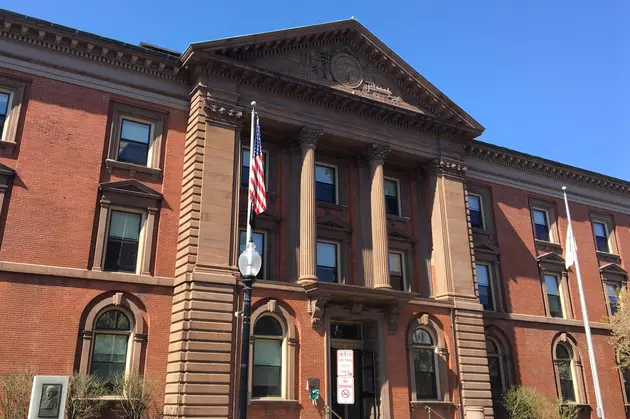 Council Votes To Boost School Security In Wake Of Florida Tragedy
New Bedford City Hall/City of New Bedford
NEW BEDFORD — As debate over what measures need to be taken to stop mass shootings rages across the country, particularly school shootings in the wake of the 17 shooting deaths at a Parkland, Florida high school last week, the New Bedford City Council is pushing to make immediate upgrades to the security systems at city schools.
During a Thursday night meeting, the council acted on two motions that call for security enhancements in reaction to active shooter situations. One motion seeks to enhance security measures within school buildings, while the other seeks implementation of Active Shooter Resolution training for all officers in the New Bedford Police Department.
Councillor At-Large Brian Gomes was the sole author of both motions, which the council unanimously voted to refer to Mayor Jon Mitchell, Superintendent Dr. Pia Durkin, Police Chief Joseph Cordeiro, and the Committee on Public Safety and Neighborhoods.
"I want to take the necessary steps to make sure that what happened in Florida doesn't happen here," Gomes said. "We must protect the kids. I'm calling tonight for the superintendent, those that are responsible, and the Mayor to do something ahead of time."
The first motion presented by Gomes requests the mayor and superintendent to put together an estimated cost of installing security in all schools throughout the city, including panic buttons, cameras, and an evacuation plan. The motion also asks the mayor and superintendent to consider hiring armed guards, and suggests using military veterans or retirees from the Police Department.
"What we have as a city is an obligation to put everything in place to make sure that those kids and that faculty is safe under our powers," Gomes explained. "Whether it be by metal detector, the panic buttons, making sure all doors are closed with buttons on them, security cameras- which there are a lack of right now, they all have to be in place to guarantee our children's safety, or at least give them the peace of mind that school is a place that we can go and that we are safe."
The motion further requests the School Department to install a hotline within the school system for students to report unusual activity, threats, or comments about guns or any threat the well-being of students and faculty, and to title it, "You Hear It, You See It, Your Report It. Together We Make Our School Safe."
The second motion calls for the immediate implementation of an Active Threat Resolution (ATR) training program for all New Bedford Police Offices. The motion requests that the Public Safety Committee meet with Chief Cordeiro and a representative of the Mayor's Office to discuss the measure.
Ward Five Councillor Scott Lima backed publicly backed Gomes on the motion, and was also an advocate for the ATR training from when he went through it while working at Trinity Day Academy.
"I went through the training myself at Trinity Day Academy. It's real and it prepares you for an active shooter situation. I think the overall security situation needs to be looked at. We have to secure our schools, there's absolutely no doubt about that," Lima said. "If we have to add extra security I'm all for that. We have to protect our students and teachers. Everyone on campus has to be protected, but students are particularly vulnerable."
The council also unanimously voted to refer a number of other motions to committee. Among others, they include implementing a two-percent sales tax on recreational marijuana in the city, furthering the discussion of using signs that promote charitable donation in lieu of giving to panhandlers, and the utilization of an I-Teeth Clamp, a device used to close an open wound on a victim similar to a gunshot or stab wound, by New Bedford Fire, Police, and EMS.
More From WBSM-AM/AM 1420