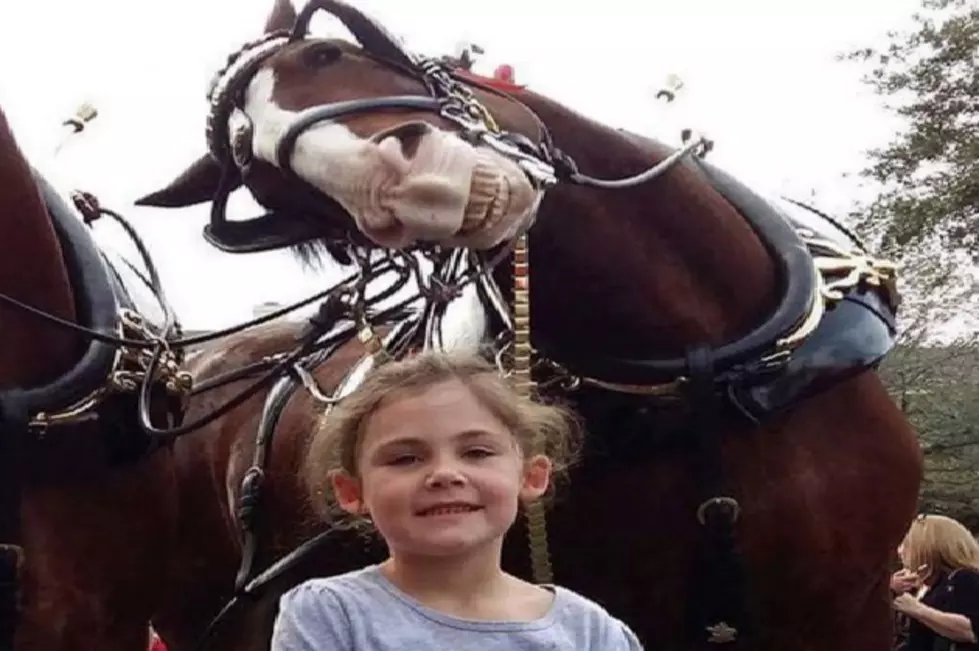 Clydesdale Horse Showing Off His Greatness With The Best Photobomb So Far Of 2016 [PHOTO]
Classic Showjumps via Twitter
This little girl had no clue what was coming.
We have been blessed with what can only be described as the greatest photobomb so far of 2016.
According to BuzzFeed.com, a beautiful Clydesdale horse gives a large, goofy smile, which is unknown to the little girl in the front. What do you think? Is this the greatest photobomb of 2016 so far, or is this even, technically, a photobomb?
With additional reporting by Sal Lopez
More From WBSM-AM/AM 1420