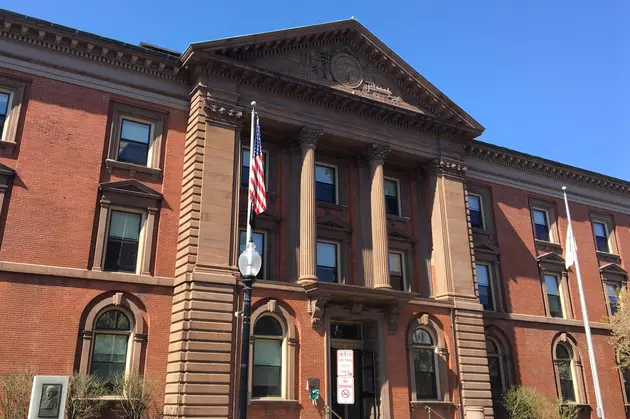 City Council Approves Public Safety Summit
New Bedford City Hall/City of New Bedford
NEW BEDFORD — The New Bedford City Council voted to approve a written motion to hold a Public Safety Summit that will include all politicians, public officers, and law enforcement involved in the fight against crime in the city. The motion to form the Summit was passed unanimously by City Councilors in a 10-0 vote.
The motion to form the Public Safety Summit was written by City Councilor At-Large Brian Gomes in the wake of a rise in crime in New Bedford over the course of the summer. Gomes appeared on WBSM's Barry Richard Show yesterday and explained the details of the Summit, which will include a representative from the Mayor's Office, New Bedford Police Chief Joseph Cordeiro, Massachusetts Homeland Security, Bristol County Sherriff Hodgson, and Massachusetts State Police.
The Summit will call for the collaboration of the local, state, and federal agencies to discuss strategies and procedures to be implemented and utilized by law enforcement. Some procedures to be discussed include the start of a "stop and search" policy, designating crime-free zones, and placing extra police patrols and undercover agents in troubled areas, amongst others.
City Council President Joseph Lopes spoke about the motion proposed by Gomes, and told WBSM News that its purpose is to protect everybody in New Bedford, regardless of location.
"Councilor Gomes' motion is looking at making sure that residents of the entire city are protected. It doesn't matter where you live, if you're in the far north end, the far south end, if you're in a good neighborhood or a bad neighborhood, I want to make sure that the residents of the city are safe," Lopes said.
The motion also requests that the Public Safety Summit be held in executive session, meaning that its access is restricted only to the law enforcement and city officials invited. The suggestion was made to limit exposure of the methods that could possibly be implemented, ensuring effectiveness and officer safety.
More From WBSM-AM/AM 1420