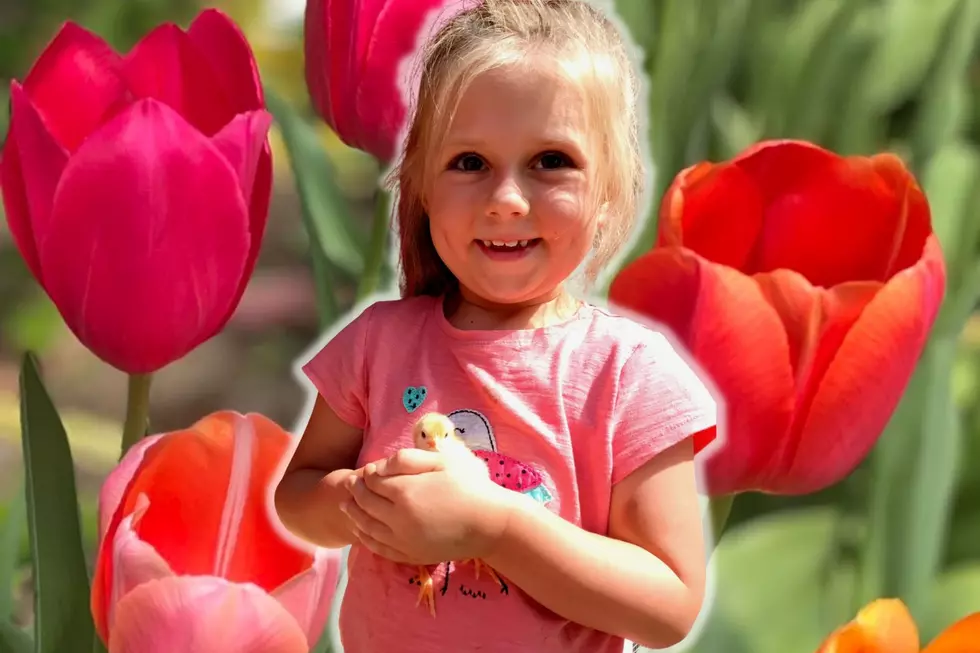 Rochester Family Keeps Spirit of Daughter Alive with Fundraising Event in Mattapoisett
Courtesy of Sarah Lake-Johnson
8-year-old Chloe Harding of Rochester lost her life to cancer in 2019. Her beautiful spirit lives on through the Chloe Harding Memorial Fund, created by her family, and on Saturday, August 20th, Petals on Park in Mattapoisett will host a six-hour event that will bring the community together in honor of a special little girl.
Chloe Harding's Story
Sarah Lake-Johnson and her cousin, Harrison Harding, have always been extremely close, which led her to form a beautiful bond with her niece Chloe. At just 18 months, Chloe was diagnosed with Acute Lymphatic Leukemia, losing her battle with the illness at just 8 years old.
It was a devastating loss to Lake-Johnson and her family, who work tirelessly to keep her spirit alive.
"Chloe had a true passion for adventure, she loved baking, and eating ice cream any day of the week," shared Lake-Johnson.
Chloe was also a big fan of Zombies and Halloween. Lake-Johnson and the Hardings raise bees together, so it was only fitting to name their local honey "Chloe's Zombee Honey."
The Chloe Harding Memorial Fund
"(Chloe) loved school, all of her friends there, the staff, and even homework," said Lake-Johnson, so it was important for the fund to give back in a way that Chloe would have appreciated.
The Chloe Harding Memorial Scholarship Fund, founded in 2011, honors Chloe by providing scholarships to students at Old Rochester Regional High School in Mattapoisett and Old Colony Regional Vocational Technical High School in Rochester. Funds are also used to donate toys and supplies to local children's hospitals.
Fundraising Farmers Market at Petals on Park
Lake-Johnson runs her own business called Petals on Park out of her home in Mattapoisett and is thrilled to offer more than just plants at the second annual fundraiser for Chloe. On August 20th from 9 am to 3 pm, people can purchase house plants, flower bouquets, honey, homemade soaps, treats from Black-Tie Cookies, Susan Shockley Art, Harding Beef, hand-crafted goods from Maplelace Cottage, raffle items, and a custom collectible t-shirt made just for this event.
100% of sales and proceeds from the T-shirts will go directly to the fund.
Remembering Chloe
"She was a fighter and battled that cancer until the last day," said Lake-Johnson. "She lived every day that she could to the fullest, she was a spitfire!"
Lake-Johnson and her family look forward to hosting a bigger event than the last.
"We can't help but think, 'Chloe would have loved this,'" said Lake-Johnson.
Follow Petals on Park for more details.
Top 25 Elementary Schools on the SouthCoast
Niche.com
has crunched the numbers and come up with the best schools in every state from K-12. Here on the SouthCoast nearly 60 elementary schools were ranked based on academics, teachers and diversity.
Here's the best the area has to offer according to this site's results.
More From WBSM-AM/AM 1420