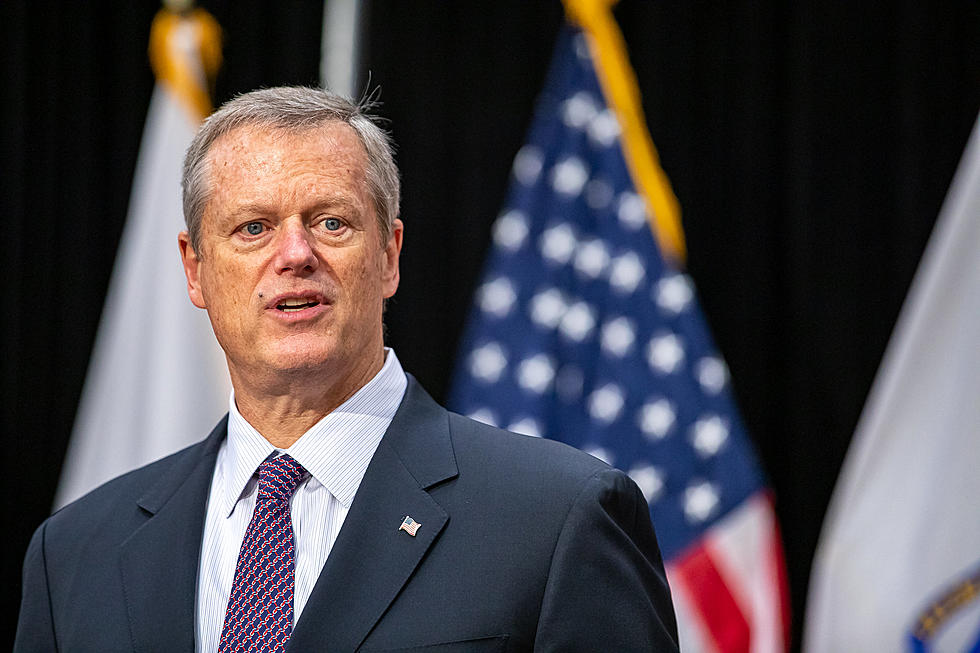 Charlie Baker Has a Bipartisan Position in Elections [OPINION]
Joshua Qualls/Mass.Gov
The Republican Governor of Massachusetts has a super PAC affiliated with him. That PAC has decided the county elections on the SouthCoast are worth some money.
Saturday morning, I had two separate political mailers arrive at my home and addressed to me by name (with the catch-all disclaimer "or current resident' that is included by any competent mail house). I'm a registered Republican; the other voter in the home is a female with a solid voting record but she isn't affiliated with a political party.
Both mailers were similar and the address configuration was identical on both pieces. I tend to notice details like that. I also noticed that the mailers were for a Democrat and for a Republican. I looked a little more at the mail and both were from the same sender: Massachusetts Majority Independent Expenditure PAC of Boston, MA.
One mailer was for Bristol County Register of Probate Tom Hoye, a Democrat. Prior to being appointed Register of Probate by Governor Charlie Baker, Hoye was the Mayor of Taunton. Hoye was a well-liked and respected mayor for the Silver City. His opponent is a first-time candidate running without the support of either major political party.
The other mailer was for Nancy Stanton-Cross, a Republican candidate seeking to elected a Bristol County Commissioner. Stanton-Cross is an elected member of the Westport School Committee, a business owner, a practicing attorney, and a wife and mother. Bristol County actually has its own agricultural high school under the control of the County Commission.
Governor Baker and his operation are putting money behind candidates regardless of party affiliation. Baker's concentration on the local elections in New Bedford, Fall River, Fairhaven, Dartmouth, and the other communities of Bristol County indicates he isn't interested in moving to Washington, D.C.
Chris McCarthy is the host of The Chris McCarthy Show on 1420 WBSM New Bedford. He can be heard weekdays from 10 a.m. to noon. Contact him at chris.mccarthy@townsquaremedia.com and follow him on Twitter @Chris_topher_Mc. The opinions expressed in this commentary are solely those of the author.
Enter your number to get our free mobile app
More From WBSM-AM/AM 1420