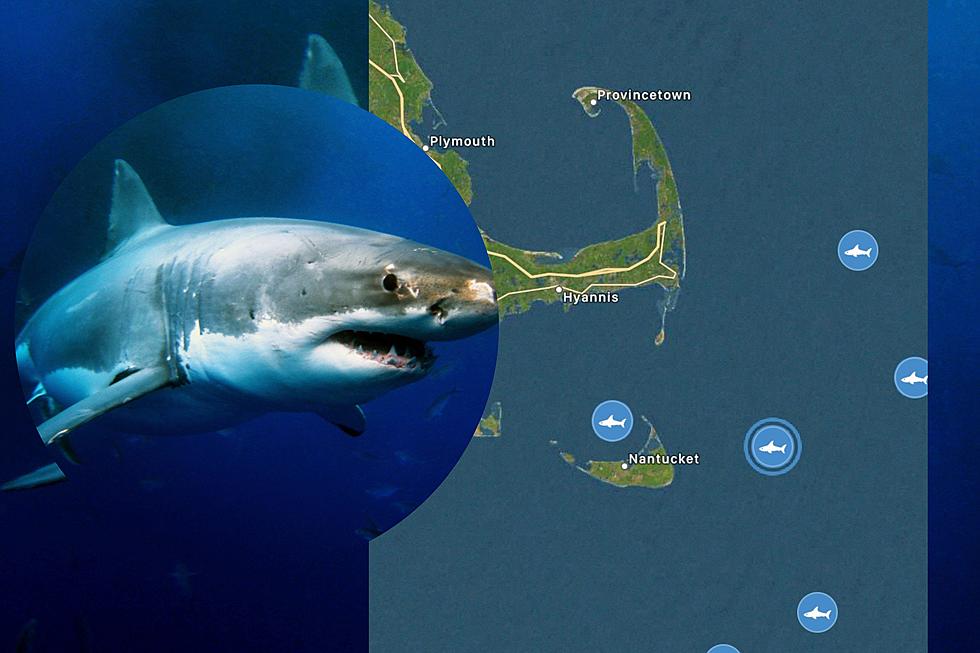 Cape Cod Shark Sightings Should Be Much More Accurate This Season
OCEARCH, Getty Images
It's going to be beach weather this weekend and this season beachgoers are encouraged to report any shark activity they think they see. A shark expert will be available to verify.
Though the waters may not be warm enough for shark sightings just yet, sightings are presumably right around the corner and the Atlantic White Shark Conservancy out of Chatham is once again operating their Sharktivity app to keep people in the know about sightings.
Since 2016, the conservancy has encouraged those on the local beaches to use the app as a way to warn others of shark activities in the waters around Massachusetts. Sightings are input by researchers, safety officials and users who upload photos for confirmation, but this season they are adding something more.
This week the conservancy along with New England Aquarium announced that the 2022 season of shark activity reported on the Sharktivity app will come with verification from Massachusetts-based shark expert John Chisholm.
In a press release from the two marine institutions, Dr. Nick Whitney, senior scientist in the New England Aquarium's Anderson Cabot Center for Ocean Life said, "Our adjunct scientist, John Chisholm, has been tracking public shark sightings for many years and brings a wealth of expertise to help us coordinate sightings through the Conservancy's Sharktivity app."
This certainly brings more accuracy to the app which provides information and push notifications for alerts regarding white shark sightings as well as sightings of non-white shark species, including skates and rays, which also get spotted in New England waters but are often misidentified.
Users of the Sharktivity app are still encouraged to take photos and video of shark sightings they encounter, but now those sightings can get verification from a local expert and give other beachgoers even better information about what they may encounter on their own beach day.
Thinking Of Skipping the Beach Now? Then Maybe Cool Off With Tasty Ice Cream Instead
The
SouthCoast Ice Cream Card
is back. This is your pass to go on a sweet, frozen taste tour of the SouthCoast. Take a look at some of the frozen treats at each participating vendor. Be sure to get your Ice Cream Card before they're all gone.
More From WBSM-AM/AM 1420