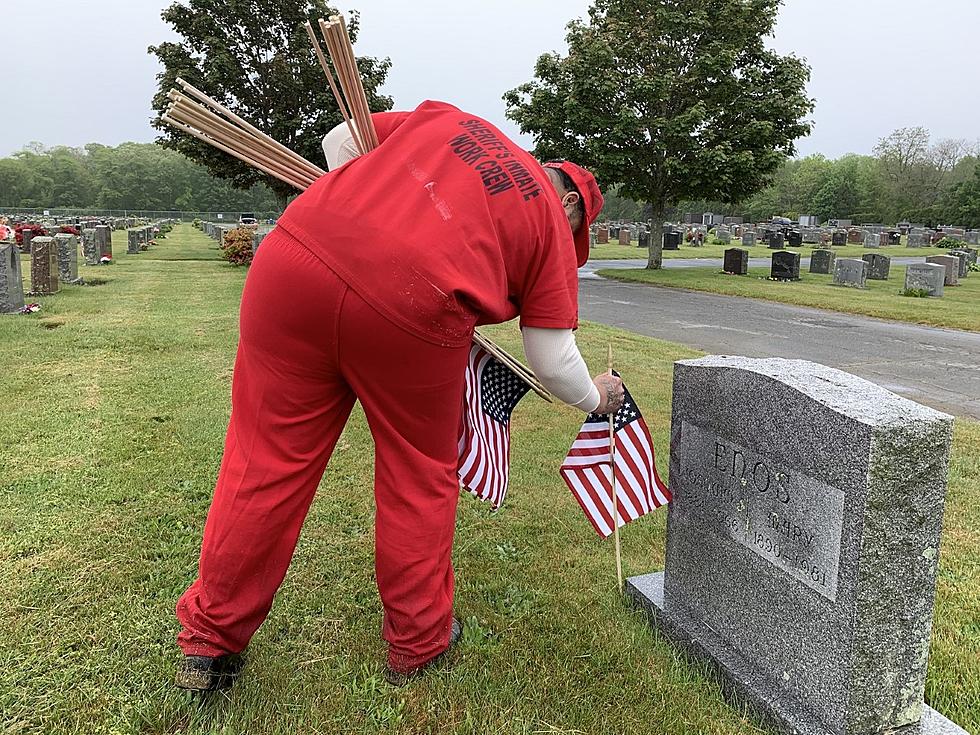 Bristol County Sheriff Heroux to Keep Inmate Work Crews
Bristol County Sheriff's Office
Change brings about changes.
Nowhere is that more evident than in Bristol County, Massachusetts, where after 25 years, voters decided to replace popular longtime Republican Sheriff Tom Hodgson with Democrat Paul Heroux.
Hodgson elevated the position to national stature by joining fellow sheriffs from across the country in a fight against terrorism and for a tighter border with Mexico.
Heroux seeks to focus instead on care and custody issues at the Bristol County House of Corrections and not much else outside the walls of the prison.
Early on in his new administration, Heroux dumped the Bristol County Sheriff's mobile command center on the New Bedford Police Department, announced plans to close the historic Ash Street Jail, and announced plans to reduce spending on things "that were going on outside the jail that had nothing to do with corrections."
Apparently, not all of Hodgson's initiatives are going away.
The new Heroux Administration will keep the once-controversial inmate work crews and trash pickup teams.
Bristol County Sheriff's Office Public Information Officer Jonathan Darling says, "Inmate crews and trash pickup are still on."
"They've been doing work at baseball fields getting ready for the season," he said. "I think they did (New Bedford's) South End Youth Athletic Association fields the last few weeks and have more next week."
"We have crews out every day next week," said Darling.
"These programs are very valuable for the inmates to have a job, learn a skill, and give back to the community," Darling said. "It can make them feel invested in their cities and towns."
Darling said the work performed by the work crews "benefits the non-profits and communities with ball fields, cleaning up litter and other things."
When Hodgson first introduced the inmate work crews more than 20 years ago, the idea met a wall of resistance, especially the tandem work crews that were joined at the ankle by chains.
LOOK: Baby names that are illegal around the world
Stacker
scoured hundreds of baby name databases and news releases to curate a list of baby names that are illegal somewhere in the world, along with explanations for why they're banned.
States with the most registered hunters
Stacker
analyzed data from the U.S. Fish and Wildlife Service to determine which states have the most registered hunters. Read on to see how your state ranks on Stacker's list.
More From WBSM-AM/AM 1420