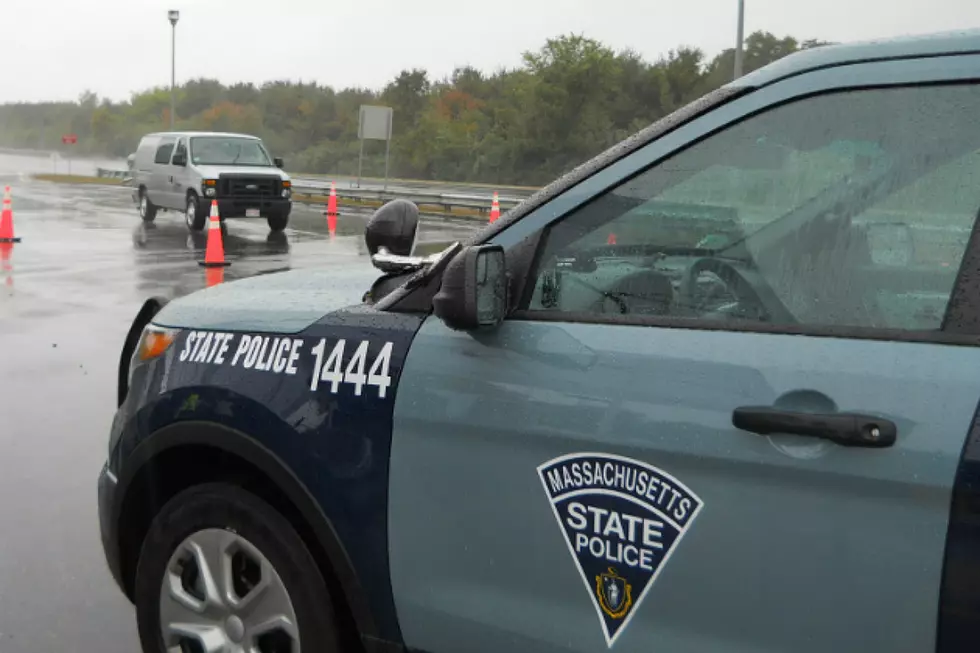 Box Truck Driver Dead in Rt. 495 Crash
Massachusetts State Police
Massachusetts state police say a man driving a box truck on Rt. 495 rear-ended a slow-moving tractor-trailer and died in the crash.
At approximately 12:45 p.m. on Monday, troopers assigned to Massachusetts State Police-Millbury responded to reports of a crash involving a tractor-trailer and a box truck on Rt. 495 southbound in Marlborough
Police say a 2019 Volvo tractor-trailer was traveling at a slow rate of speed while the operator, a 33-year-old man from Kentwood, Mich., was looking for a safe location to pull over due to a tire blowout. For reasons that aren't clear, a 2018 Isuzu box truck crashed into the rear of the tractor-trailer, and the operator, a 42-year-old man from Chelsea, suffered fatal injuries.
The victim's name is not being released at this time, state police said. The operator of the Volvo was not injured in the crash. The left and middle travel lanes were closed for three-and-a-half hours while an investigation was conducted.
The crash remains under investigation by Troop C of the Massachusetts State Police with assistance from the State Police Collision Analysis Reconstruction Section, State Police Crime Scene Services Section, and State Police Commercial Vehicle Enforcement Section. Troopers were assisted on scene by MassDOT and Marlborough Police, Fire and EMS.
Enter your number to get our free mobile app
More From WBSM-AM/AM 1420