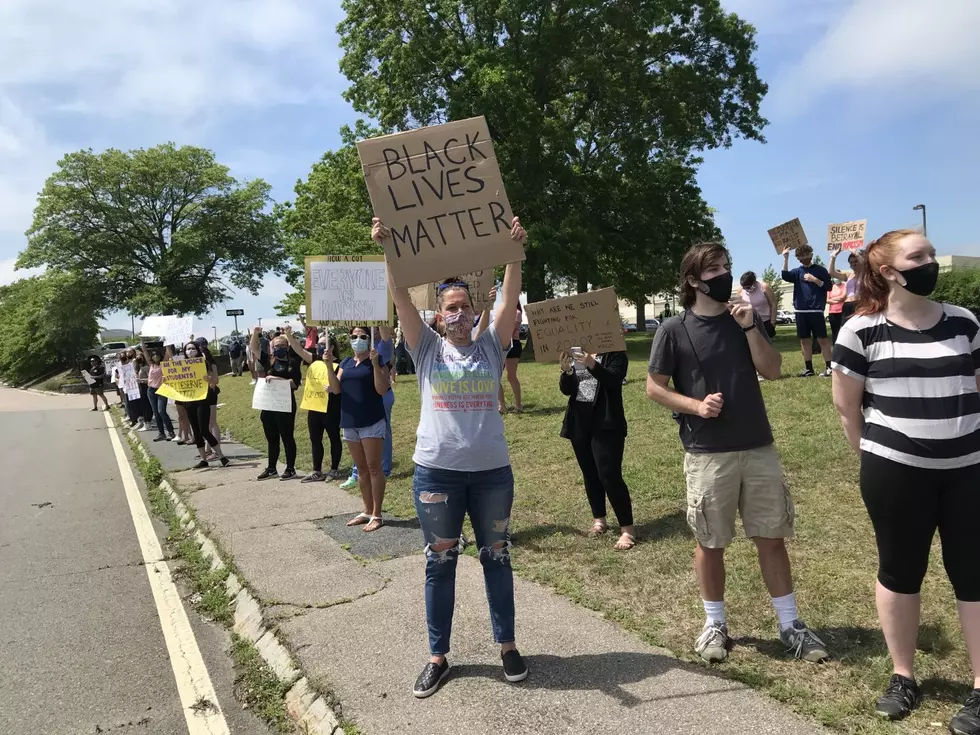 Black Lives Matter Protest Comes to Dartmouth
Abbey Frias/Contributed Photo
Members of the Black Lives Matter movement from New Bedford made their way to Dartmouth Saturday afternoon, peacefully protesting racial injustice, the death of George Floyd, and the need for equality for all people.
More than 200 demonstrators lined the north side of State Road near the entrance to the Dartmouth Mall. They held signs and chanted slogans like "No Justice, No Peace," and "Black Lives Matter." Many motorists passing by sounded their horns in support.
The demonstrators were mostly young people, but they were joined by a number of adults as well. Dartmouth Police were on scene but organizers say there were no incidents.
Following the death last month of George Floyd at the hands of a Minneapolis Police Officer, protests sprung up all over the country and some included looting and violence. All of the protests in Greater New Bedford, however, have been peaceful.
A second demonstration was planned for 5 p.m in. South Dartmouth.
Enter your number to get our free mobile app
More From WBSM-AM/AM 1420