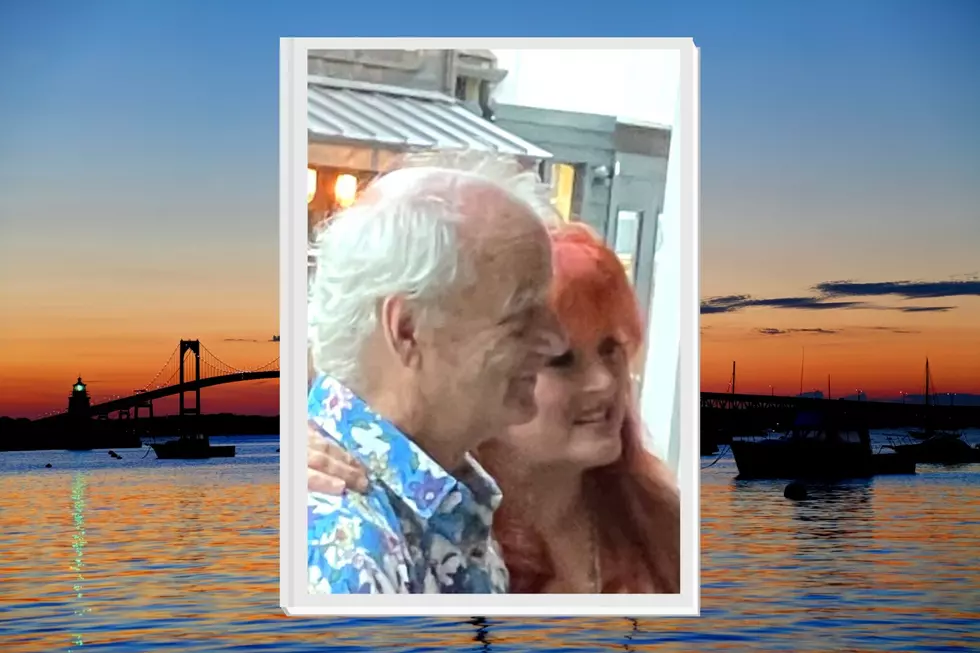 Bill Murray and Wynonna Judd Enjoy a Summer's Night in Newport
Courtesy of Chantal Gaston
Newport diners got quite the surprise on Monday when not one but two celebrities were spotted enjoying an evening of fine dining at Clarke's Cooke House.
At one table was Wynona Judd. At another, Bill Murray. And all the other guests were probably thrilled with their choice of restaurant that night.
Country music lovers are familiar with the iconic songstress, Judd, while people of all generations know Murray for his illustrious acting career.
However, I never would have expected a friendship like this one.
Chantal Gaston was enjoying dinner at Clarke Cooke House and filled me in on the interaction.
"They both were seated at separate tables," she said. "They saw each other, hugged and took a photo (together) so I snapped a pic."
Judd and Murray were in town thanks to the Newport Folk Festival, which wrapped up on Sunday, an event that attracts thousands of people to Fort Adams State Park as the sounds of folk music cascade out from four separate stages.
Judd was on the bill this year, performing alongside Joni Mitchell, who made a surprise appearance at this year's event.
And While Murray likely took in the sounds of the festival, he also had other plans on his agenda in the Ocean State. He will participate in a benefit performance for the Redwood Library & Athenæum Tuesday night with Jan Vogler, Mira Wang and Vanessa Perez.
The "Saturday Night Live" legend is no stranger to the SouthCoast. He's been known to pop up in the most unexpected places. In the last few years, he's been spotted ordering Mexican food and giving golf advice in New Bedford, and enjoying some pierogis in Fall River. 
Rhode Island comes alive in the summertime, so the next time you take a trip to Newport, keep your eyes peeled for A-List celebrities who are either performing or simply enjoying the seaside views like the rest of us.
20 Times Hollywood Came to the SouthCoast
From Ben Afleck to Jennifer Lawrence, a string of A-Listers have made their way to the SouthCoast to film movies, shows, and even music videos.
20 Stars Who Hail From Rhode Island
Rhode Island may be the smallest state in the nation, but it has been home to many celebrities. Though some have moved here, filmed here or attended school here, only a handful were actually born here. These are those celebrities.
More From WBSM-AM/AM 1420