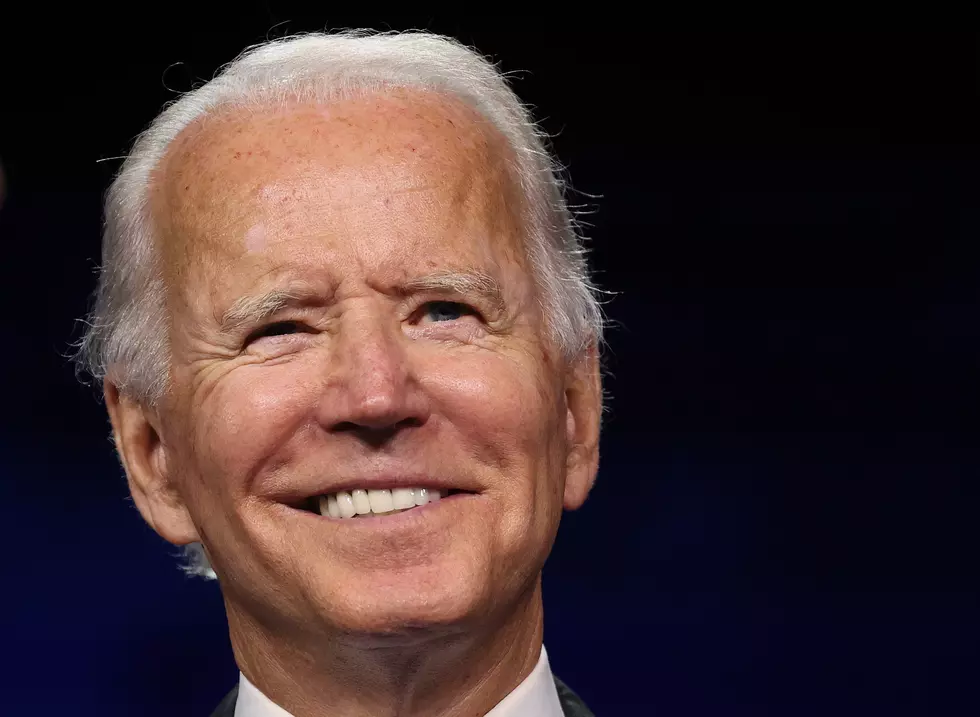 Biden Says He's Victim of a Smear Campaign [OPINION]
Getty Images
Democrat presidential nominee Joe Biden says he is the victim of a smear campaign.
Biden, who has been off the campaign trail since Sunday, told a Wisconsin television reporter yesterday that allegations of corruption involving his son Hunter and other family members are a "last-ditch effort in this desperate campaign to smear me and my family."
Biden, who plans to remain holed up in his Deleware home until Thursday night's final presidential debate in Nashville, was interviewed via satellite by reporter Adrienne Pedersen with Milwaukee's WISN 12 News.
Pedersen, one of the few reporters who have dared to ask Biden about the growing scandal, drew this reaction from the candidate: "This is the same garbage Rudy Giuliani, Trump's henchman – it's the last-ditch effort in this desperate campaign to smear me and my family."
Biden claims the allegations have been disproven. "The vast majority of the intelligence people have come out and said, there's no basis at all," he said.
Biden is lying. Allegations of potential wrongdoing involving Biden and his son have existed for years and are not a last-ditch effort to smear him. Nor have they been disproven. The most recent discovery of a laptop containing potentially damning evidence against the Biden clan has also not been disproven. In fact, efforts to dismiss it as a Russia disinformation campaign have been discredited by the Department of Justice and the FBI.
No, Joe, the vast majority of the intel people have not come out and said there is no basis for the allegations. And there is too much evidence and too many questions to just pass this off as a smear campaign.
Biden's campaign is in a world of hurt right now. He had better find his way out of the basement soon and begin addressing this unfolding scandal or the voters will put a lid on him once and for all.
Barry Richard is the host of The Barry Richard Show on 1420 WBSM New Bedford. He can be heard weekdays from noon to 3 p.m. Contact him at barry@wbsm.com and follow him on Twitter @BarryJRichard58. The opinions expressed in this commentary are solely those of the author.
Enter your number to get our free mobile app
More From WBSM-AM/AM 1420