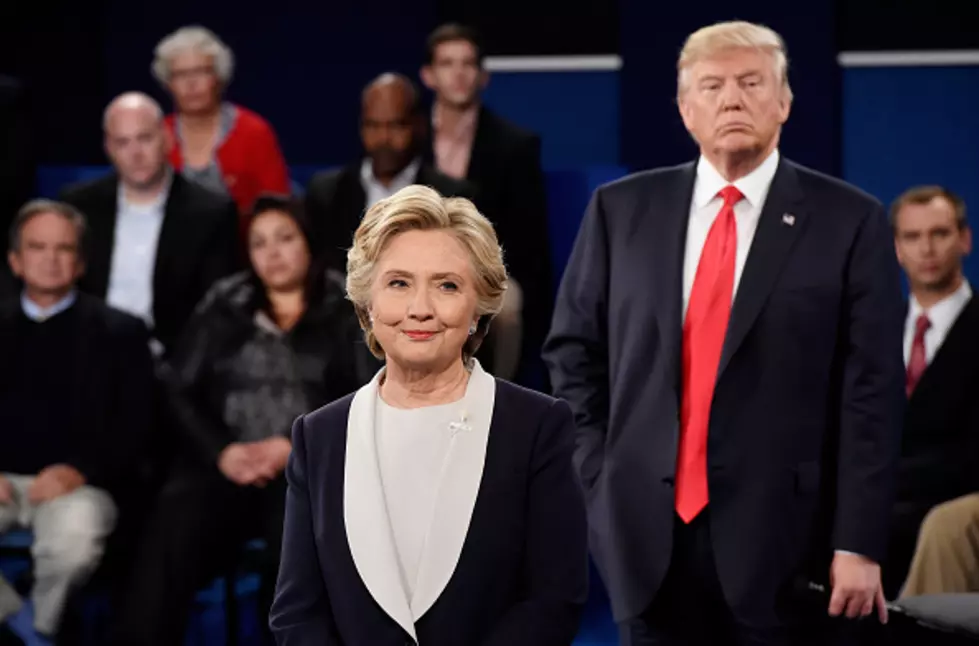 Barry Richard – Hillary's Decision To Attend Inauguration Shows Class
Getty Images
Hillary Clinton is going to attend Donald Trump's inauguration later this month and that is a good thing.
Many wondered if The Clintons and The Bush's would attend the inauguration and they will.  Former President George W. Bush and his wife Laura and former President Bill Clinton and former Secretary of State Hillary Clinton  have confirmed that they will be in attendance when Trump takes the oath of office on January 20th.  Former President Jimmy Carter and wife Rosalynn will also be there.  George and Barbara Bush will be unable to attend due to health reasons.
The swearing-in of a new President every 4 or 8 years is a significant event in America and the world.  The smooth transition of power shows friends and foe that the nation is strong and open for business.  The seamless change of command is an important reminder that the principles we defend so vigorously transcend any political differences that exist within our borders.  Having all of our able bodied past leaders present for this momentous occasion is a proud symbol of the American way.
For Mrs. Clinton to participate in Trump's inauguration, as difficult as it might be, is a good thing. It shows class and a real understanding of how the system works in that the inauguration is about the nation, it's  legacy and it's people and not about any one individual.
More From WBSM-AM/AM 1420