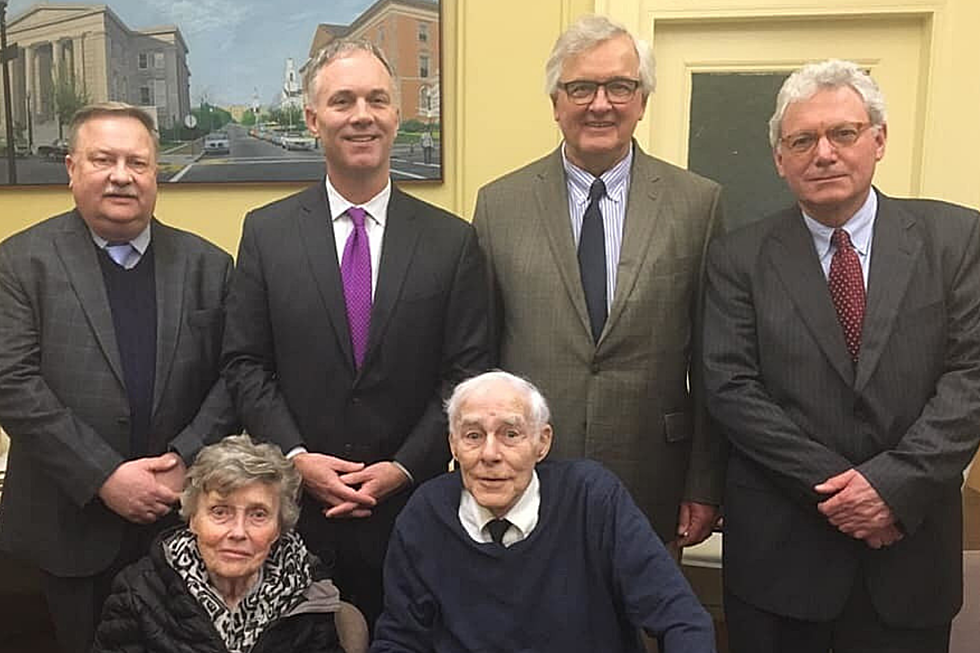 Axios, Rosemary Tierney! [PHIL-OSOPHY]
Courtesy City of New Bedford
The Greeks have a word for it. In the case of a proposal to rename the Hazelwood Park Senior Center after former Mayor Rosemary Tierney, all I can say is axios, or "worthy."
Mayor Jon Mitchell is asking the City Council to consider the request based on the city's first female mayor's dedication to the senior community and her passionate dedication to New Bedford. Mayor Tierney opened two senior centers between 1992 and 1998.
Rosemary served the public as an educator, School Committee member, Governor's Councilor and member of the regional refuse district. Now at 87, it's only deserving and right to rename the Hazelwood Senior Center as the Rosemary S. Tierney Community Center.
Rosemary asked me to work with her on some VCR video projects promoting New Bedford, and I recall how passionate she was about attractions that generated tourism like the Whaling National Park, the Martha's Vineyard ferry, the Buttonwood Park Zoo and the Zeiterion.
I have endless admiration for "Rosie," who definitely is axios of Mayor Jon Mitchell's proposal.
Phil Paleologos is the host of The Phil Paleologos Show on 1420 WBSM New Bedford. He can be heard weekdays from 6 a.m. to 10 a.m. Contact him at phil@wbsm.com and follow him on Twitter @PhilPaleologos. The opinions expressed in this commentary are solely those of the author.
More From WBSM-AM/AM 1420