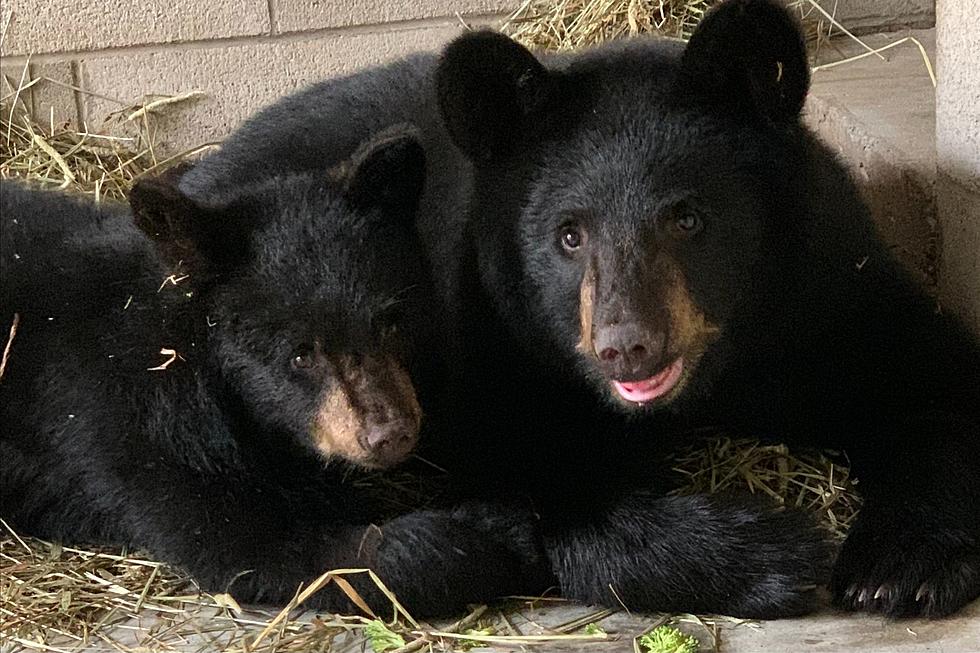 Buttonwood Park Zoo Adopts Two Adorable Bear Cubs
Courtesy of Buttonwood Park Zoo
In a case of who saved who, Buttonwood Park Zoo has decided to adopt two black bear cub orphans. The babies lost their parents during a conflict between humans and the bears in their home in Alaska.
"Providing a home to orphaned, non-releasable wildlife is paramount to our mission," Buttonwood Park Zoo Director Gary Lunsford said. "Given that the BPZOO has been caring for black bears since our inception in 1894, we jumped at the opportunity to work with officials in Alaska to provide a forever home to these cubs in need."
The timing couldn't have been better, as there has been a major void at the zoo since it lost its last black bear a year ago. Toby, the last of the zoo's black bears, passed away at the age of 23.  He had lived a long life in the New Bedford zoo since he was relocated there along with two other female black bears in 2000.
Not having a black bear at the zoo, however, has been odd. The zoo has always had a rich history of caring for black bears. Officials there knew they needed to find some, and jumped on the opportunity when it presented itself.
What Will the Bears Be Named?
Buttonwood Park Zoo says after spending time getting to know their personalities, zookeepers and veterinarian staff carefully considered names for the cubs. With a nod to their Alaskan homeland, the male cub has been named Moose, the official state land mammal, and the female Oona, named after an inland lake not far from Juneau.
It looks like the SouthCoast community has found our bear friends for the next couple of decades. The question once again is did the zoo rescue the baby bears?  Or did the baby bears rescue the zoo?
21 Southcoast Black Bear Memes That Will Have You Roaring
A black bear is making the rounds throughout the SouthCoast, including stops at some popular local businesses. Here are some of the best local memes capitalizing on the sightings.
LOOK: Here are the pets banned in each state
Because the regulation of exotic animals is left to states, some organizations, including The Humane Society of the United States, advocate for federal, standardized legislation that would ban owning large cats, bears, primates, and large poisonous snakes as pets.
Read on to see which pets are banned in your home state, as well as across the nation.
RANKED: Here are the most popular national parks
To determine the most popular national parks in the United States, 
Stacker
 compiled data from the 
National Park Service
 on the number of recreational visits each site had in 2020. Keep reading to discover the 50 most popular national parks in the United States, in reverse order from #50 to #1. And be sure to check with individuals parks before you visit to find out about ongoing, pandemic-related safety precautions at 
www.nps.gov/coronavirus
.
More From WBSM-AM/AM 1420