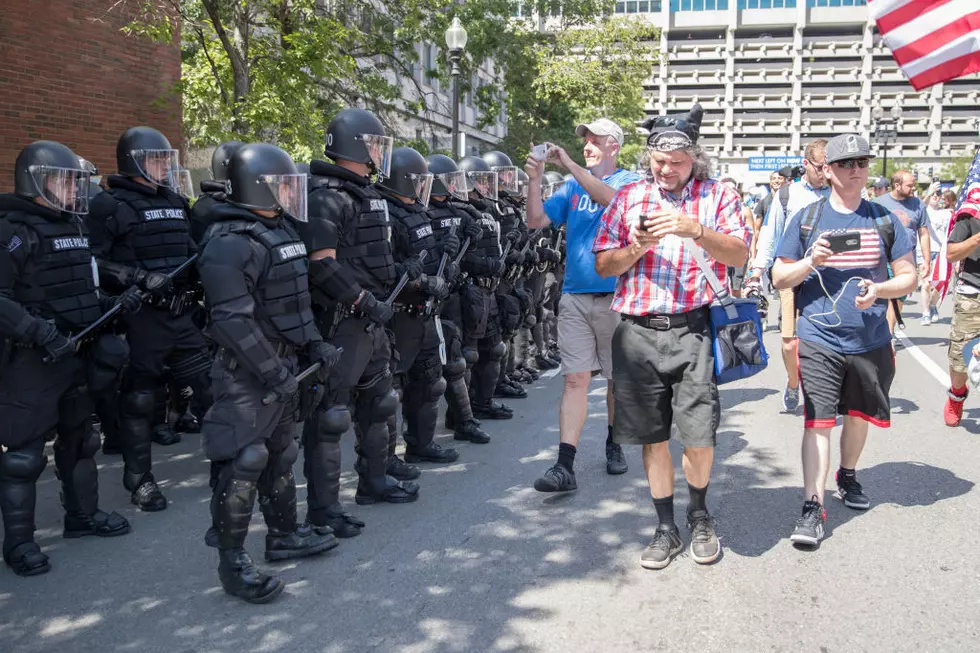 Antifa Meets Boston Strong [OPINION]
Getty Images
Two Massachusetts judges stood Boston strong against a handful of protestors who attempted to disrupt the straight pride parade in the city on Saturday. A number of the protestors face charges of assaulting police officers.
Judge Richard Sinnott denied requests from Suffolk County District Attorney Rachael Rollins to dismiss non-violent charges against seven of the protestors. Judge Thomas Horgan actually ordered three men charged with assaulting police at the parade to "stay out of Boston" until their cases are resolved.
While I am not entirely confident these cases will be prosecuted to the fullest, it is at least refreshing to see the criminal justice system stand up against these thugs.
D.A. Rollins says Judge Sinnott overstepped his role and wants to punish people for exercising their right to free speech. Bull. The expressed mission of these punks, according to organizers of the so-called resistance, was to shut down the parade and shut up its participants. So much for First Amendment rights to free speech.
How bizarre is Massachusetts when the District Attorney is scolding the judge for wanting to prosecute criminals?
The Boston Police Patrolman's Association is advocating for the prosecution of all 36 defendants, some of whom have yet to face a judge. Vice President Larry Calderone says the majority of the protestors came from out of town simply to "create havoc."
A number of these protestors pledge allegiance to Antifa, a seemingly headless collection of leftist malcontents who use fascism to battle what they claim is fascism. They argue that it is their First Amendment right to deprive you of your First Amendment rights. And they are violent.
Judges Sinnott and Horgan should be commended for their tough stand against these violent anarchists and should stay the course. There is no room in a free society for the use of violence to suppress free thought and free speech.
Barry Richard is the host of The Barry Richard Show on 1420 WBSM New Bedford. He can be heard weekdays from noon to 3 p.m. Contact him at barry@wbsm.com and follow him on Twitter @BarryJRichard58. The opinions expressed in this commentary are solely those of the author.
More From WBSM-AM/AM 1420