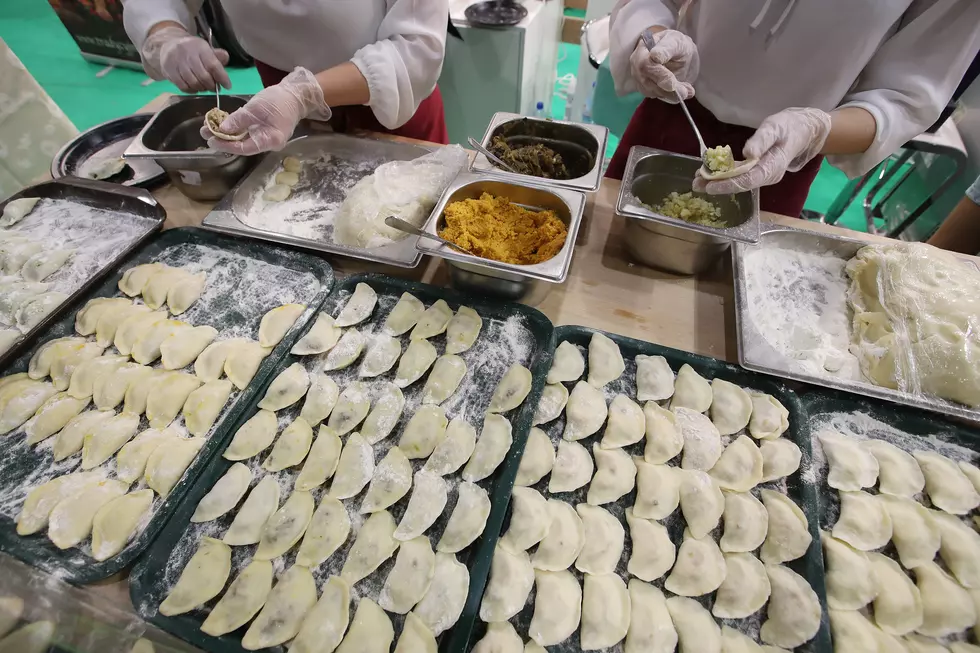 An Unprecedented Super Bowl [PHIL-OSOPHY]
Getty Images
This year's Super Bowl at the Paleologos hacienda bar and grille will be a little different than in past years, and I'm not referring to the fact that the Patriots aren't playing.
We usually have the big game snacks that most of us are accustomed to, but this year is going to feature Kuchnia Polska, a Polish festival of handmade ethnic delicacies.
Just recently, former New Bedford Mayor Fred Kalisz and his wife Pat brought by a box filled with Polish goodies that were part of the Christmas food sale at Our Lady of Perpetual Help's annual fundraiser. I'm talking about babcia's (grandma's) recipes here, folks.
We look ahead to enjoying a host of Polish delectables like pierogis, Polish dumplings, golabki (pronounced goh-wom-kee, that is delicious stuffed cabbage), authentic kielbasa and garage-kees. You never had garage-kees? Well, how do you lock your garage door? With a garage-kee, of course. Credit (or blame) Fred for that one.
I also look forward to watching one Super Bowl commercial in particular. The automaker Hyundai pokes fun at the Boston accent with a 60-second ad in the first quarter that uses Boston-affiliated celebrities including actor Chris Evans, actor John Krasinski, Saturday Night Live alum Rachel Dratch and "Big Papi" David Ortiz. They discuss Hyundai's feature that lets car owners park remotely with exaggerated accents that make "Smart Park" sound like "smaht pahk."
There's one last thing I want to share with you about Super Bowl 2020. I'm hoping that the 49ers beat Kansas City by at least three points. I bet my wife Celeste 50 bucks that San Francisco would win, but she insisted I give her two points.
I hope you win, too. Cheers! Na zdro-wie!
Phil Paleologos is the host of The Phil Paleologos Show on 1420 WBSM New Bedford. He can be heard weekdays from 6 a.m. to 10 a.m. Contact him at phil@wbsm.com and follow him on Twitter @PhilPaleologos. The opinions expressed in this commentary are solely those of the author.
Enter your number to get our free mobile app
More From WBSM-AM/AM 1420