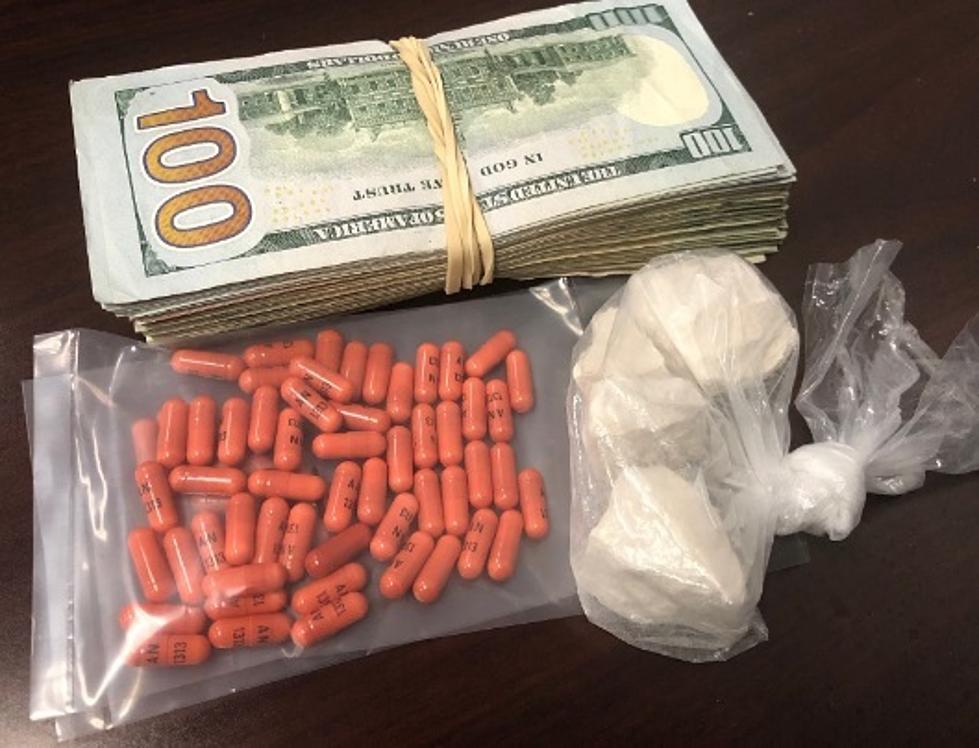 Alleged New Bedford Fentanyl Dealer Ordered Held Without Bail
New Bedford Police
A 26-year-old New Bedford man with a prior drug conviction will be held without bail for up to four months while awaiting trial on new charges.
Brian Konstantakos of 520 Coggleshall St., Apartment 3, appeared in New Bedford District Court Friday where Judge Katie Rayburn found him to be dangerous and ordered pre-trial detention.
New Bedford narcotics detectives raided Konstantakos' apartment mid-day on Feb. 20. They seized more than 50 grams of fentanyl, more than $5,000 in cash, and 65 tablets of Pregabalin. Pregabalin is a seizure medication and neuropathic painkiller often marketed under the brand name Lyrica.
According to court records viewed by the Standard-Times, Judge Rayburn referred to the man's prior record in her decision Friday to hold him without bail. In July of 2019, Konstantakos was found guilty of cocaine possession with intent to distribute, New Bedford police previously said.
Konstantakos now faces new drug trafficking charges. He's due back in court March 27 for a pre-trial hearing.
Enter your number to get our free mobile app
More From WBSM-AM/AM 1420