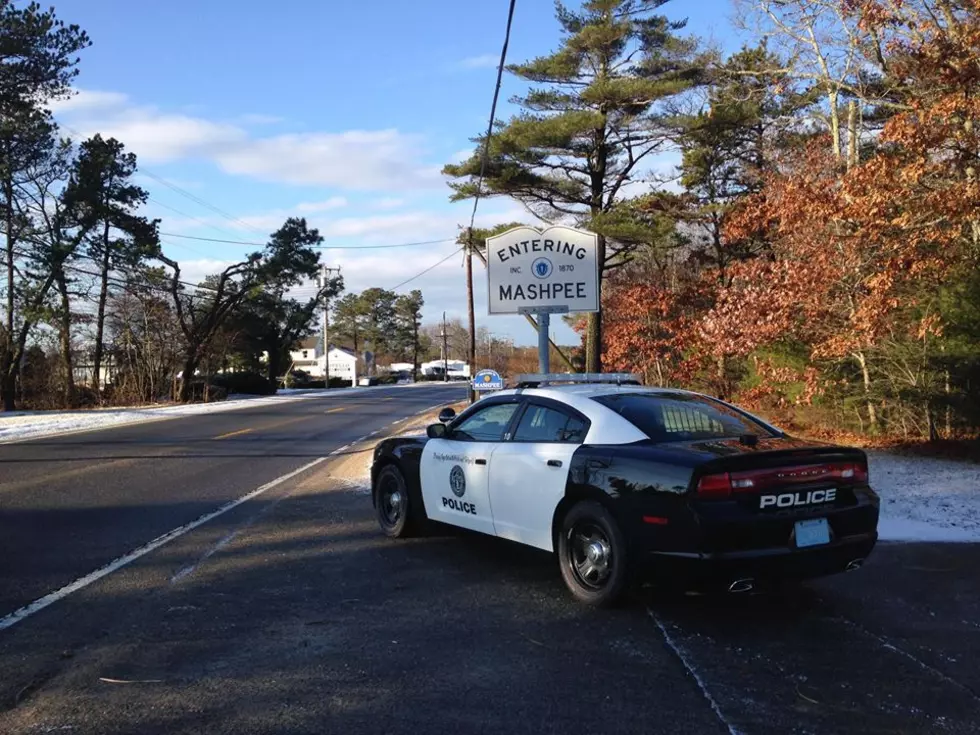 Alleged Naked Mashpee Stabber Held Without Bail
Mashpee Police/Facebook
A man accused of stabbing his elderly mother in Mashpee and attacking police while naked and possibly on LSD has been ordered held without bail.
33-year-old Andrew Mrozinski was arraigned Thursday in Falmouth District Court on one count of assault to murder, four counts of assault and battery on a family or household member and one count each of assault and battery with a dangerous weapon, mayhem and resisting arrest. He'll be back in court Dec. 17 for a dangerousness hearing.
Thursday around 2:30 a.m., Mashpee police responded to the Sea Oaks Condominiums on Falmouth Road. When police announced their presence, they say Mrozinski charged at them from the condo unit while completely naked. The man allegedly struggled to escape, even after he was tasered and restrained.
Inside the condo, Mrozinski's 70-year-old mother was found with significant stab wounds. She was airlifted to Rhode Island with life-threatening injuries. A second 35-year-old male stabbing victim, reportedly a tenant at the condo, was transported by ambulance to Falmouth Hospital.
The tenant told police that he had taken LSD and smoked marijuana with Mrozinski earlier in the evening, according to the Cape Cod Times. He said he was later awakened by Mrozinski "screaming like a maniac."
The newspaper reported that Mrozinski has a history of violence and drug and alcohol abuse.
Enter your number to get our free mobile app
More From WBSM-AM/AM 1420