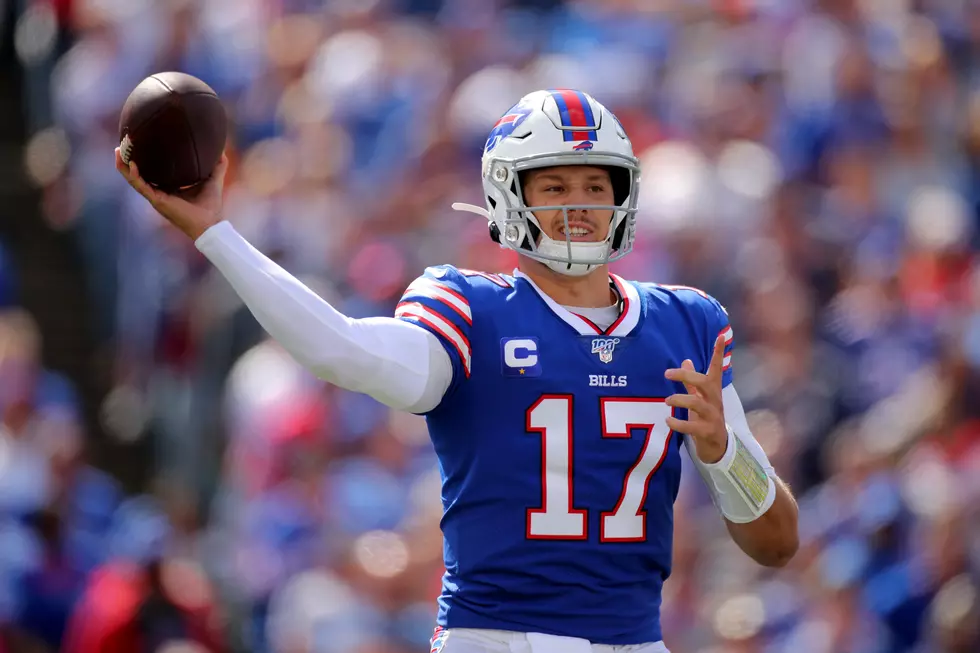 AFC East Finally Has a December Game of Importance [OPINION]
Getty Images
The Buffalo Bills are growing in stature and are playing their best football in decades. They sit just a game behind the New England Patriots at 10-4 and are 3-1 in their AFC East Division and, like the Patriots, 7-3 in the AFC Conference.
Hey, New England, we've got a legit challenger in the AFC East! The Patriots have won the division every year since 2008. Usually, the division is wrapped up by Week 13 and the only thing to ponder is which seed the Pats will get in the playoffs.
Not this year, though. The Bills have found their man. Josh Allen is coming of age as a bonafide NFL quarterback. Since Tom Brady has had the reins of the New England offense, going back to the 2001 season, Buffalo has gone through 18 quarterbacks and 29 quarterback changes.
Allen, the seventh pick of the first round in the 2018 NFL Draft, is the highest draft choice the Bills have ever invested in a quarterback. Out of the University of Wyoming, he gave the city of Buffalo a lot to get excited about. After the expected struggles of most rookie seasons, he has begun to blossom into at least the upper half of the starting NFL quarterbacks.
With a fast, aggressive and talented defense to complement this improving offense, the Bills have proven themselves as a worthy contender in the AFC. Their quality wins were against the Titans, Cowboys and Steelers, all either currently holding playoff spots or challenging for one as we enter Week 15.
The Patriots narrowly defeated them in Week 4 in Buffalo. The score was 16-10, handing the Bills their first loss of the year, but the Patriots have had setbacks in their offense since and the Bills offense has, at times, played much better since that game.
The AFC title fight takes place in Foxboro at Gillette Stadium in just five days on Saturday, December 21st at 4 p.m. on CBS Sports and of course, right here on 1420 WBSM with pregame coverage beginning at 1 p.m.
KEN'S CALL: New England 26, Buffalo 21
Ken Pittman is the host of The Ken Pittman Show on 1420 WBSM New Bedford. He can be heard Saturdays from 9 a.m. to noon. Contact him at ken.pittman@townsquaremedia.com. The opinions expressed in this commentary are solely those of the author.
Enter your number to get our free mobile app
More From WBSM-AM/AM 1420