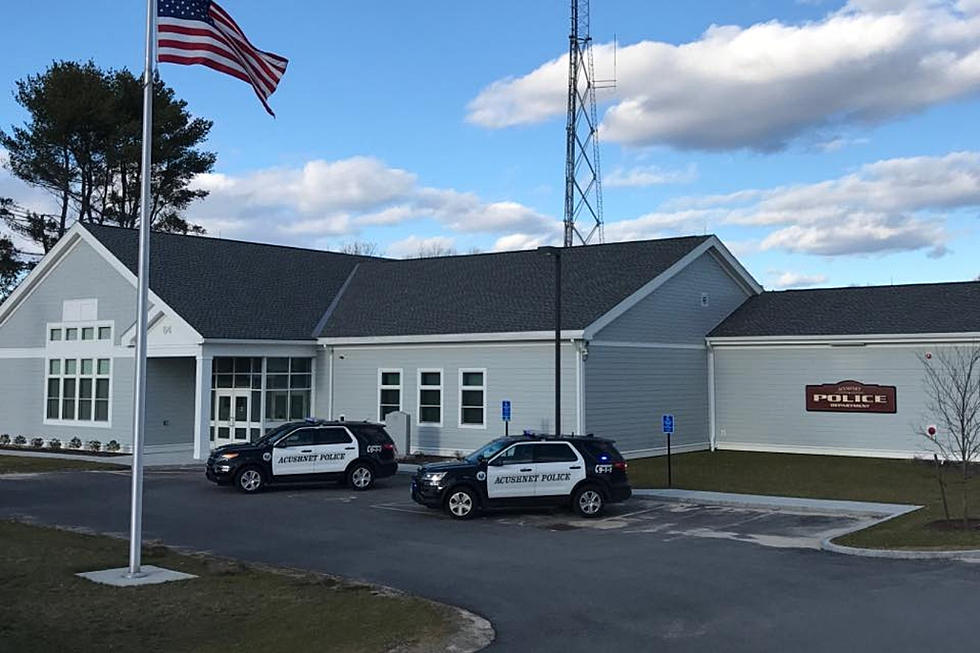 Acushnet Police Arrest Suspect in Alleged Domestic Assault
Acushnet Police Department via Facebook
Acushnet Police say a heavy law enforcement presence in the town Monday in the area of Main Street and Robinson Road was part of the search for a suspect who has since been arrested.
According to Police Chief Christopher Richmond, police were called to a Clem's Way address at approximately 3:10 p.m. for a report that a 37-year-old man had assaulted his girlfriend and fled into the woods. Richmond says that when officers arrived and spoke to the victim, the interior of the house showed signs of a struggle and police spotted several loose shotgun shells in the residence.
Acushnet Police then called in other law enforcement agencies, including the Bristol County Sheriff's Office K-9 unit, Rochester Police, the Plymouth County Sheriff's Office, Massachusetts State Police and the state police air wing unit.
Richmond said the suspect still had not been located by about 5:35 p.m., and the search was called off.
Then at about 6:30 p.m., a citizen called Acushnet Police to report a suspicious man running south in the 600-block of Main Street. Police located the man, who turned out to be the suspect, and arrested him without incident. He was booked on several domestic violence charges, including strangulation/suffocation.
The suspect's identity is not being released in order to protect the identity of the victim, Richmond said.
LOOK: Famous Historic Homes in Every State
More From WBSM-AM/AM 1420