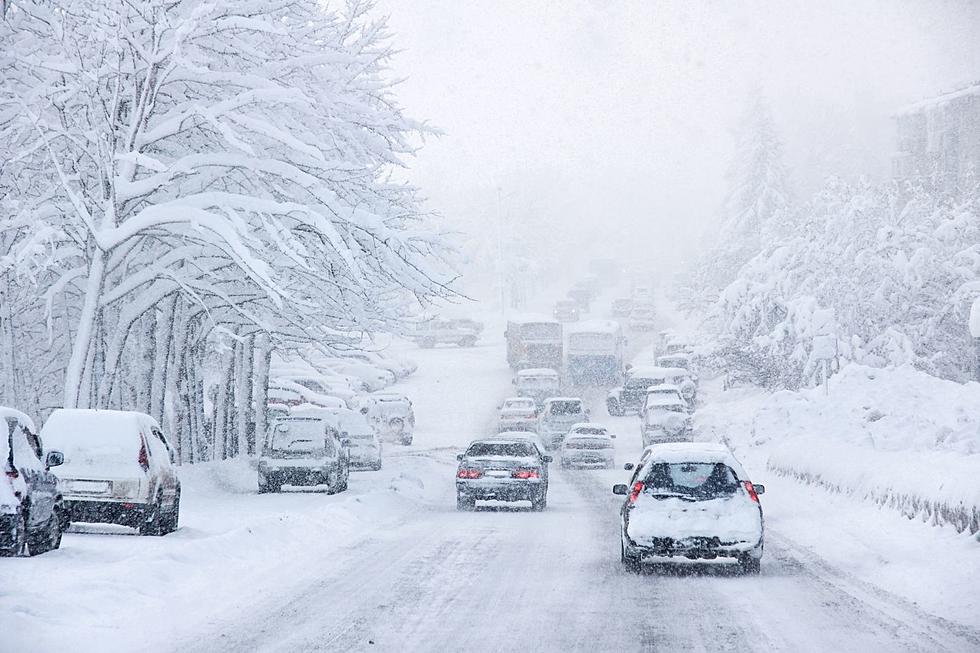 SouthCoast Should Plan for Saturday to Be Disrupted By Snow
Canva
ABC6 meteorologist Chelsea Priest provided us the latest this morning on what Saturday's snow event is going to be like. Priest was firm in making sure everyone understands that this morning was a bit early for specifics because the storm track can shift.
However, she told us that there are three scenarios, and all three scenarios include the SouthCoast getting hit with at least some significant snow. Priest will provide us with updated snow totals Thursday morning.
"Plan on being off the roads all day on Saturday," Chelsea Priest said. "Canceling or rescheduling the plans you may have is encouraged."
"January is going out with a bang with a potentially historic storm system this weekend," Priest said. "I have to give the disclaimer that as we get closer to it we'll be able to get more specific about details and what snow totals to expect."
The exact track of the storm system is yet to be determined, and that track will play such a major role in what we see on the SouthCoast. Priest's ballpark figure, however, was right around a foot of snow. She also expects very gusty winds and potential blizzard conditions. There is a concern for power outages and coastal flooding.
While Priest promises to get more specific tomorrow morning on-air with us, there are three potential scenarios.
Scenario #1
The storm tracks a little closer to us, tracking further north, mixing will come into play to keep the snow totals a little lower than a foot – especially for areas south and east.
Scenario #2
The middle scenario would be a benchmark classic nor'easter blizzard winter storm system. It would mean snow for the entire area, both along the coast and inland.
Scenario #3
The storm tracks to the south of the SouthCoast. This is the jackpot scenario with the highest snow totals for the SouthCoast because our area would be closest to the center of the storm. There would be lower accumulation inland. With this scenario, snow totals are likely to be adjusted up higher than a foot.
Chance of Blizzard Conditions
Priest reminded us that blizzards don't always mean huge snow totals. Blizzards are defined by visibility. It means strong, gusty winds and blowing and drifting snow that causes visibility to drop to less than a quarter-mile for three consecutive hours.
The Bottom Line
"Plan on being off the roads all day on Saturday," Priest said. "Cancelling or rescheduling the plans you may have is encouraged."
Timeline
Some light snow is expected Friday night, but the heavier snow won't pick up until after midnight in the early hours of Saturday and will continue for just about the entire day.
TIPS: Here's how you can prepare for power outages
More From WBSM-AM/AM 1420