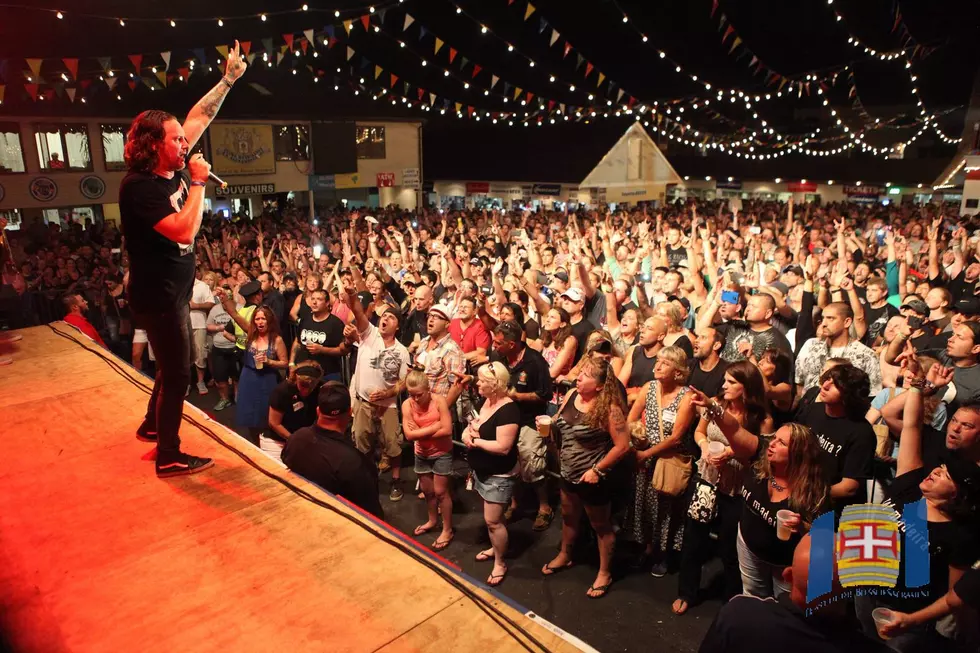 106th Feast of the Blessed Sacrament Gets Green Light for 2022
Feast of the Blessed Sacrament-Official via Facebook
It's the word the entire SouthCoast has been waiting for: The 106th Annual Feast of the Blessed Sacrament is on for 2022.
It's been a long time coming since the last full-fledged feast was held in 2019. It's been three years since we've enjoyed the authentic tastes and sounds of Portugal in New Bedford. The largest Portuguese feasts in the world will once again reign at Madeira Field Aug. 4-7.
New Bedford Feast Is 'a Reunion'
While the feast website has had the dates up for some time, it was not clear whether the feast was going to be held until official word came down Tuesday morning.
Larry Jacques, president of Clube Madeirense S.S. Sacramento, is looking forward to the community gathering together once again after a three-year hiatus.
"It's going be a good time," Jacques said. "Everyone's going to have fun and I know that everyone can't wait to get out and see friends they haven't seen in a while. That's what the feast is all about, it's a reunion."
In a note posted to the Feast of the Blessed Sacrament website, Rick Fernandes, president of the 106th feast, said organizers, club members, the City of New Bedford and supporters "will make this the greatest feast ever."
After social distancing took over the world starting in 2020, people found ways to keep the spirit of the celebration alive in their own small ways.
SouthCoast Excited for Return
City Council President Ian Abreu, formerly a two-time feast executive board member, shared his thoughts on behalf of the city.
"The Feast of the Blessed Sacrament has been a cultural institution here in our community for well over 100 years, as it continues to bring families and friends alike together to celebrate faith, culture, community, and great food," he told Fun 107. "As an elected representative of our city, it gives me great pleasure to see that this year's committee will be presenting the annual feast for all of us to enjoy.
"As we all know, the Covid-19 pandemic and all of the restrictions that came along with it have not allowed large-scale festivals like this to take place. Given all of that, I would venture a guess that this year's feast will by far be the best-attended ever, seeing that most of us have been waiting for this event to come, so we can all get together and celebrate once again."
Brandon Travers, on the board of directors for Clube Madeirense S.S. Sacramento, said: "It's like reuniting with a long-lost friend and there's a lot to catch up on."
The entertainment will be announced as we get closer to August.
25 New Bedford Bars That Are No Longer Here, But That We'll Never Forget
From 908 to the Regal Beagle on Acushnet Ave, these are the bars that are no longer with us but never forgotten.
More From WBSM-AM/AM 1420