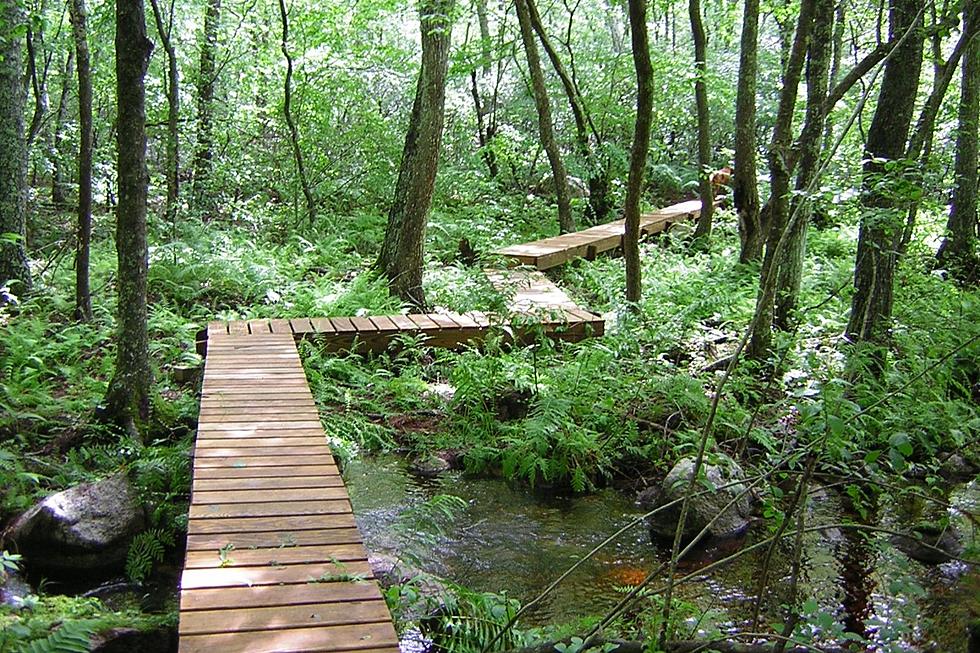 Your Kids Can Participate in a Free Passport Challenge with DNRT
Dartmouth Natural Resources Trust - DNRT via Facebook
Dartmouth Natural Resources Trust is celebrating its 50th birthday in 2021. To mark the occasion, DNRT is hosting several events and activities throughout the year. One of the challenges is a special Discover DNRT Scavenger Hunt going on now and will end on Halloween.
Another one of the activities to promote visitors to the trails is the Passport Challenge. Now through December 31, you and your kids can go to the DNRT office at Helfand Farm to pick up your passport. Passports will be outside the front door of the office in a small box.
Once you have your passport, you can visit each of DNRT's 19 properties with trails. At each kiosk, there will be a hole punch to stamp your passport. Kids, when you have stamped all 19, go back to the office to receive your prize. Those who complete the challenge by Monday, September 13 will be entered to win a grand prize.
My brother-in-law loves hiking on the Destruction Brook trail. He often visits on the weekend, with my four-year-old nephew in tow. This is the perfect addition for any lover of the outdoors, but especially for those who tend to visit the same area or two. This offers them a little motivation to explore all of the other trails that DNRT has to offer.
Here is a sample of the passport:
The DNRT Center at Helfand Farm is located at 318 Chase Road in Dartmouth. You can call the office at (508) 991-2289. For more information about the Passport Challenge, visit the DNRT website HERE.
Your Complete Guide to Outdoor Dining on the SouthCoast in 2021
We compiled a list of all of the restaurants on the SouthCoast that offer outdoor dining. That's right. We did all the legwork for you. Now all you have to do is pick one and call to make that reservation so you can dine al fresco tonight.
More From WBSM-AM/AM 1420