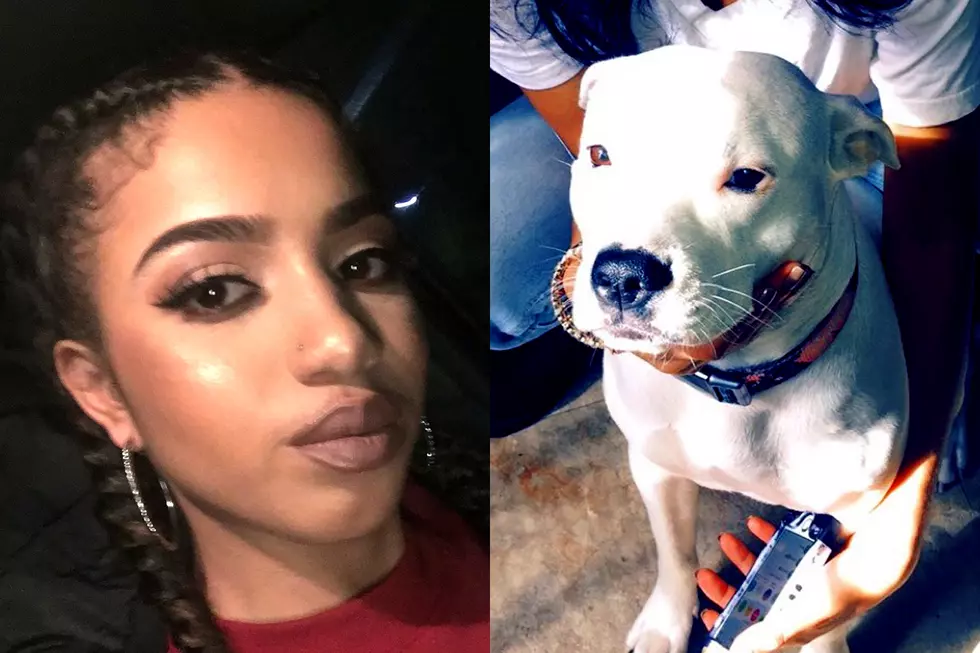 Woman Arrested for Punching Dog on New Bedford Beach
Mikayla Alexis Goncalves/Facebook
NEW BEDFORD - A woman is arrested for beating a dog on a New Bedford beach.
New Bedford Police were made aware of a woman who was reportedly hitting her dog in the head and body on West Beach, near the bottom of Willard Street, at around 5 p.m. on Wednesday afternoon.
When police and animal control officers arrived, witnesses told them the woman had hit her dog repeatedly while on the sidewalk and on the beach after the dog wouldn't stay put while the woman went into the water. Witnesses told police that when the dog disregarded her order to stay, she struck the dog with an open and closed fist, causing the dog to cower.
Police say the woman became aggressive towards officers as they approached her, and threatened them as they tried to detain her.
Police arrested the woman, Mikayla Alexis Goncalves, 19, of 25 Dudley Street, New Bedford. Goncalves is charged with animal cruelty, two counts of threatening to commit a crime, and resisting arrest.
The dog, a three-year-old female pit bull, was placed into the custody of animal control. She did not appear to be injured, but will be examined by a veterinarian.
More From WBSM-AM/AM 1420