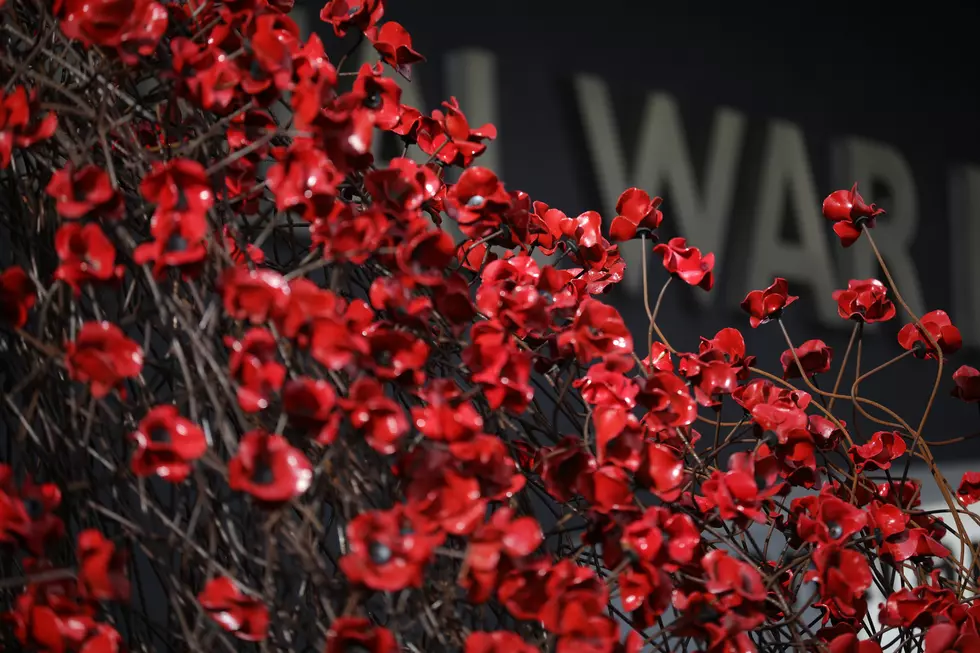 Where Have All the Poppies Gone? [PHIL-OSOPHY]
Getty Images
In quite a few countries each November, red poppies bloom on the lapels and collars of millions of people commemorating the lives lost in conflict, especially in World War I, and particularly around the fields of Flanders, Belgium.
The poppies started appearing in large numbers in the second year of the war, in 1915, when many letters sent home described the war-torn no-man's killing fields being ablaze with scarlet poppies.
And of course, not only did the soldier's letters recite the magnificent appearance of thousands of poppies, but so did the iconic words of Canadian Lieutenant Colonel John McCrae's popular poem "In Flanders Fields," that begins: "In Flanders Fields, the poppies blow between the crosses row on row."
But today's visitors will find something has changed drastically there. In Flanders Fields, the wild poppies have all but vanished.
They are becoming extinct there because of modern development, invasive species, fertilizers and weed killers. Stomach-turning as it may sound, historians say the dead bodies of soldiers and horses inseminated the fields, causing the flowers to spawn greatly and multiply.
In 1944, we still called November 11 Armistice Day, marking the day when the armistice between the U.S., England, and France on the western side and Germany on the east side took place. It marked the conclusion of what many thought would be "the war to end wars." Obviously, it wasn't.
In England and Canada, November 11 is still called Remembrance Day in memory of both alive and dead veterans, but in 1954, our Congress changed the name to Veterans Day to honor the living veterans of American wars. That's why you won't find poppies being worn around here until Memorial Day when we honor the veterans who sacrificed their lives.
I want to take this moment to express my heartfelt gratitude and appreciation to all members of our military for your selfless service, so our families can live in the greatest nation in the world.
Phil Paleologos is the host of The Phil Paleologos Show on 1420 WBSM New Bedford. He can be heard weekdays from 6 a.m. to 10 a.m. Contact him at phil@wbsm.com and follow him on Twitter @PhilPaleologos. The opinions expressed in this commentary are solely those of the author.
Enter your number to get our free mobile app
More From WBSM-AM/AM 1420