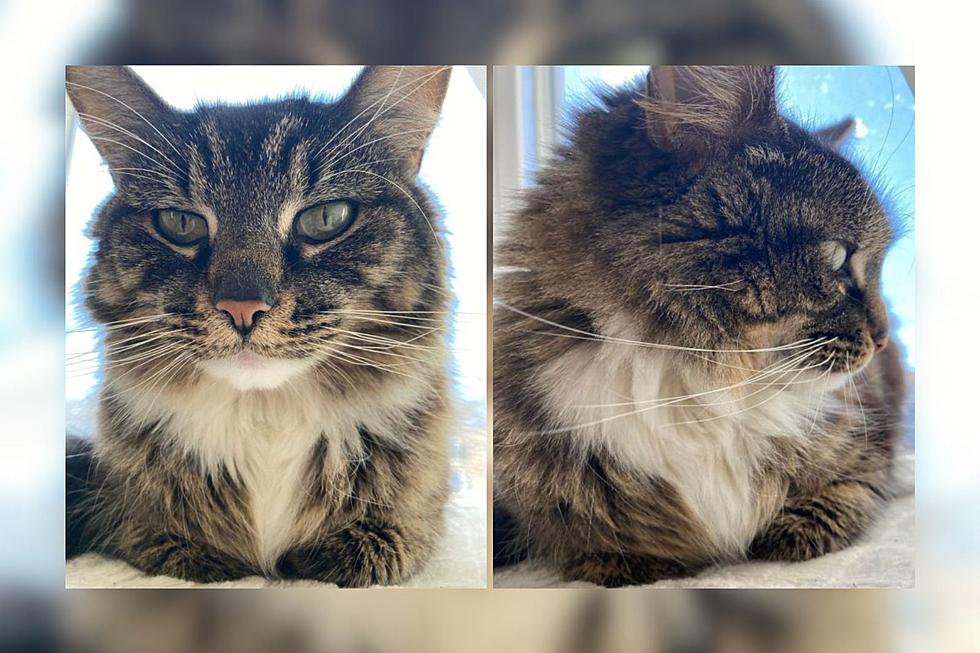 Fall River Feline Looking for Loving Family After Surrendered to Shelter [WET NOSE WEDNESDAY]
Moby Kit Rescue
Happy Wet Nose Wednesday! It's time to get another animal adopted.
There are hundreds of animals on the SouthCoast living in shelters, patiently waiting for the perfect family to bring them home. With the help of these shelters, we share their stories.
This week, a beautiful cat out of Fall River is hoping to find a loving family after her first one didn't work out.
Meet Danni. She is around 5 years old and was surrendered by her owner due to unforeseen circumstances. The circumstances were completely unrelated to Danni, but her surrender certainly left her confused and sad as she left her home and was put under the care of Moby Kit Rescue.
Danni is a loveable domestic long hair. She is still a little shy with new people and other animals, but once she gets to know you, she is a ball of love and affection.
She seems to get along with the other cats in her foster home, but Moby Kit recommends Danni's forever home have no other pets.
"She is very soft and has a lovely demeanor," the rescue organization said. "We are looking for adopters that have no young children and are looking for a sweet, calm companion."
Does Danni sound like a good fit for you and your family? Contact Moby Kit Rescue online and fill out an application form.
Danni cannot wait to meet you.
Moby Kit Rescue
844-662-9548
P.O Box 6133, Fall River MA, 02724
Moby Kit Rescue is a foster-based rescue and does not have a physical shelter.
Do It For the Animals: Here's How to Help Forever Paws Animal Shelter in Fall River
Volunteers are the heartbeat of Forever Paws and support from the community is crucial. Can't volunteer? Don't worry, here are a few other ways you can help.
Fall River's Most Popular Dog Names for 2023
From Rover to Bingo, some names just make you think of dogs. But what names are folks in Fall River naming their new pets? We've got the official list of most popular dog names in all of Spindle City.
More From WBSM-AM/AM 1420