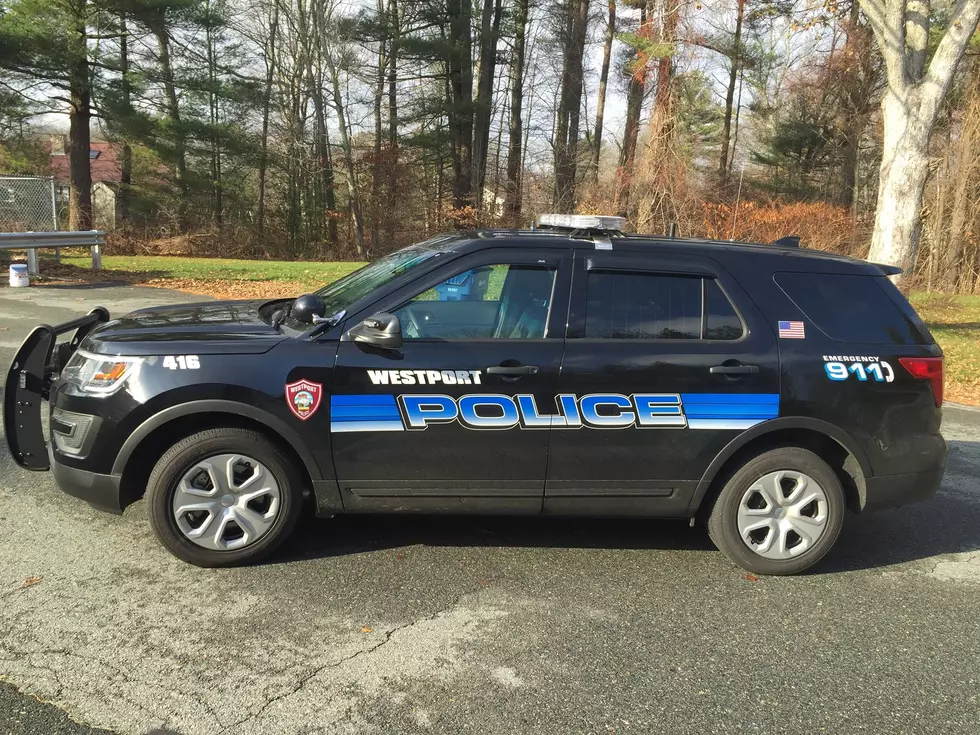 Westport Police at a Different Crash See Woman Crash Car After Overdosing
Westport Police Department/Facebook
WESTPORT — Police responding to a crash in Westport on Monday in which a trash truck got caught in downed power lines also saw a woman drive off the road after overdosing.
Westport police said at 1:16 p.m. on Monday, officers responded to a stake body truck crash that took down a utility pole in the area of 158 American Legion Highway.
The truck, driven by a Johnston, Rhode Island woman, struck the guardrail before knocking down the pole holding a transformer and power lines.
Before police arrived on scene, an ABC trash truck attempting to pass the crash got caught in the downed lines.
Police said that while officers and fire crews were clearing the scene of the crash, Detective Turner Ryan saw a Ford Mustang drive off the road, crashing into the trees along the highway near Robert Street.
The woman driving was found unconscious behind the wheel.
According to police, Det. Ryan and Officer Kyle Fernandes conducted a medical evaluation, finding that the woman had overdosed.
They administered two doses of Narcan and Westport Fire crews took her to a local hospital.
She has been issued a summons for operating under the influence of drugs, negligent operation, and failure to stay in marked lanes.
Post Up at This Breathtaking Beachfront Property For Sale in Westport
Live your best life – on the beach! If you've ever wanted to purchase your own beachfront property, don't sleep on this opportunity. A small but valuable plot of beachfront land is on the market in Westport and to say that the views are stunning is a massive understatement.
21 Famous People You Didn't Know Were From the SouthCoast
Move over Hollywood, you're not the only town that breeds stars. We've compiled a list of some famous people that either are native to the SouthCoast, or eventually called it home.
More From WBSM-AM/AM 1420