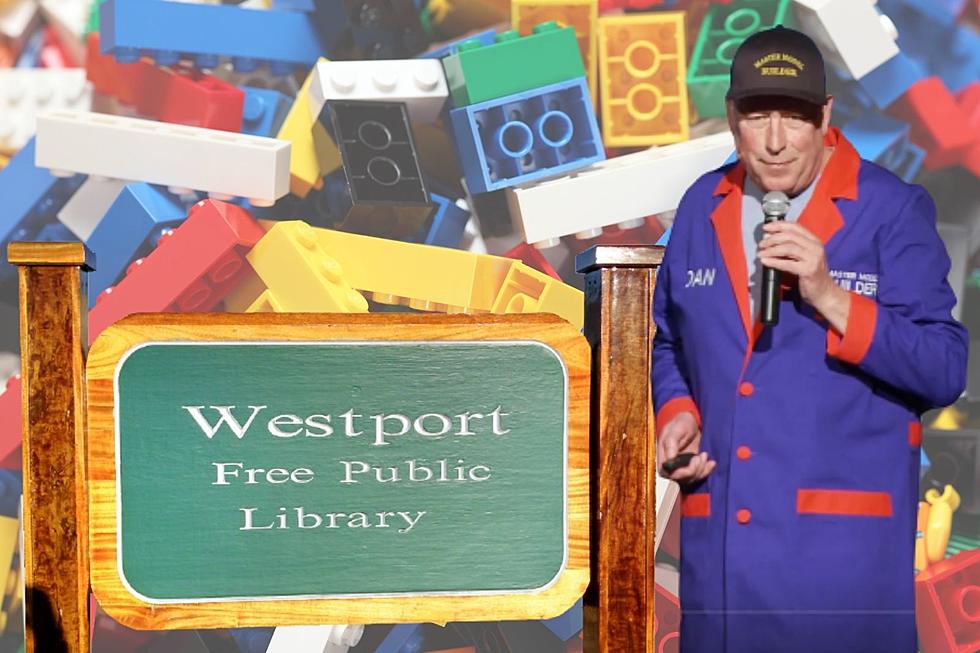 Westport Library Gearing Up for First-Ever LEGO Show
DanReininger.com
Calling all LEGO artists and fans: former LEGO Master Dan "The Brickman" Steininger is coming to Westport for an event you won't want to miss.
If you've ever wondered how LEGO comes up with their crazy and zany creations, or perhaps looking to up your game when it comes to stacking those colorful little bricks, then you've come to the right place.
On February 26 at 11 a.m., Steininger will be welcoming families and friends to a free event hosted by F.O.W.L. (Friends of the Westport Library) at the Westport Free Public Library, located at 408 Old County Road. This fun and interactive event will be an hour long, in which kids of all ages will be taught the ins and outs of building and how your imagination can create wonderful designs, monuments, buildings and so much more.
Each year, FOWL raises money to help put on such programs and events at the library and even contributes 50 percent of what the library is able to acquire each year that isn't included in its budget, such as four new reading chairs.
"We're always looking for programs and my husband has a huge LEGO collection and has always been interested in LEGO, so we decided to bring in Dan," FOWL President Denise Micale said. "He was originally supposed to come right before the pandemic, but we had to cancel due to the virus. So we've re-booked him for the 26th and the reviews on him are great, especially with kids. It's our first major event since last year in September with the Toe Jam Puppet Band and we're hoping it will go just as well."
FOWL hopes to continue its work with the community with future events at the library, but could always use more helping hands.
"Everything we do is free of charge and available to everyone," Micale said. "Anyone interested in joining our program, it's only $10 to help make a difference for the local kids."
Masks are required at this event. Please call the library if you have any further questions or concerns.
Peek Inside LEGOLAND in Goshen New York
LEGOLAND is finally open in Goshen, New York this summer. Take a look inside the park and hotel.
Splash Into Summer at New LEGOLAND Water Park
Splash into Summer at the new water playground at LEGOLAND New York. Build and race a LEGO boat, splash on a water slide, and be doused by a giant water bucket when the playground opens this summer.
Unicorn & Lego Sundaes Part of Kid Inspired Menu at New CNY Ice Cream Parlor
Check out all the tasty treats at Charlee's Ice Cream parlor, straight from the minds of 4 children.
LEGO Daily Bugle
This massive tower featuring 25 LEGO minifgures is the tallest Marvel LEGO set ever.
More From WBSM-AM/AM 1420