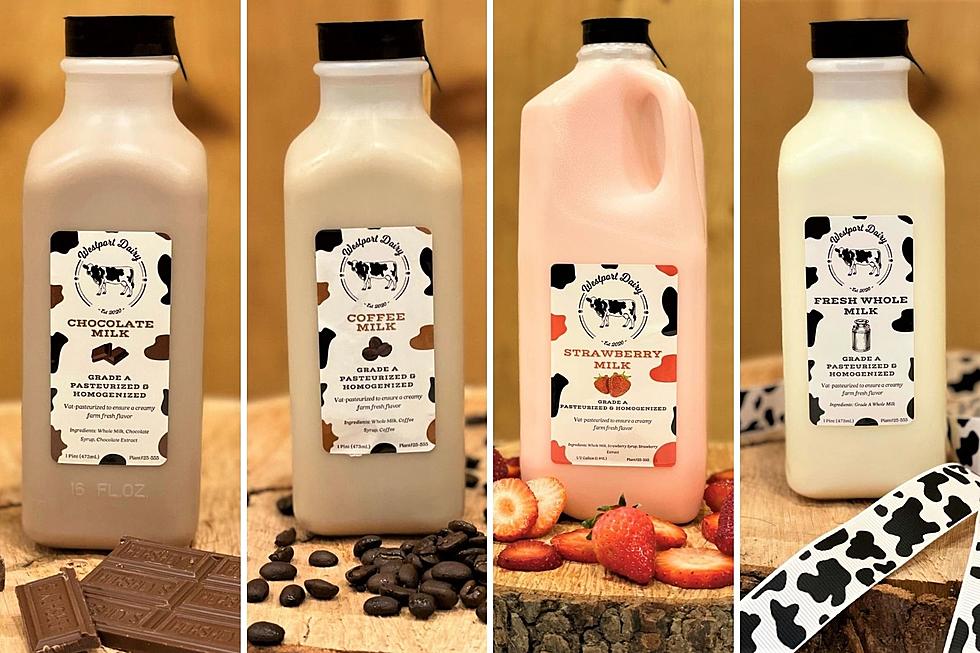 Westport Family Opens Store and Proves Farm-to-Table Is the Best Quality
Courtesy of Westport Dairy
Westport Dairy opened its doors to a brand-new storefront on Gifford Road Tuesday morning, ushering in a new beginning for a farm that has been providing the dairy needs of town residents for more than three generations.
Andrew Ferry is a third-generation dairy operator and he and his wife Shauna started selling raw milk in 2013 from their farm on Pine Hill Road. They have been working on a new idea since 2016 that would bring the milk from their own plant straight to a storefront with no middle man.
"It's been quite the journey," Shauna Ferry said.
The Ferrys have always sold raw milk on Pine Hill Road, meaning it is not pasteurized or homogenized like the milk in grocery stores. In the Commonwealth of Massachusetts, the cows must be on site of where the raw milk is sold, so their new location on Gifford Road will be home to their very own pasteurized milk.
It will be a product that is 100 percent made from Westport cows.
"Instead of sending off (our milk), we will pasteurize it ourselves and sell it locally," she said. "It's awesome to think it comes from the cow to the tank to the bottle. It's a cool process."
Westport Dairy uses a technique called vat pasteurization. It's a long process but less aggressive on the milk, keeping a lot of the nutrition intact.
Customers will be able to look through a window in the store into their processing room and watch their milk be made.
"We just hope that Westport Dairy will be a local place that people can come and buy their farm-fresh milk, and pop in and see the cows, and have a place locally to come with family," Shauna Ferry said. "I think it's hard for kids today to make the connection between their food and where it comes from, and they'll be able to see that here."
The Ferrys hope to bring the cows to the farm on Gifford Road and run their entire business in one location.
Andrew's grandfather started on Gifford Road, and he looks to keep the family business running with their new and improved line of milk and drinkable yogurts.
40 Picturesque Reasons to Never Want to Leave Westport, Massachusetts
From the grape vines of Westport Vineyards to the vast meadows and farm lands, Westport's Shara Grant captured the true beauty and essence of her town.
More From WBSM-AM/AM 1420