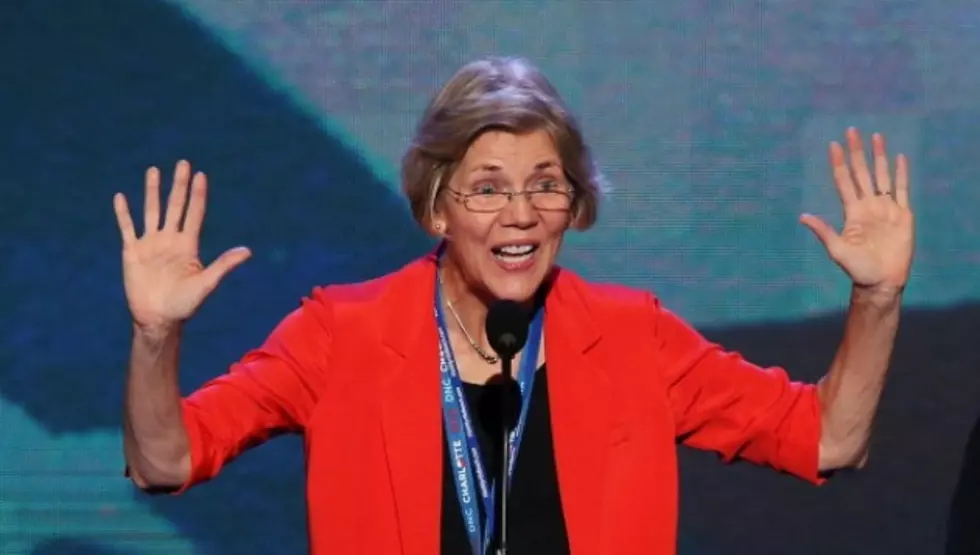 Warren Owes an Apology to Covington Kids [OPINION]
Getty Images
Don't hold your breath waiting for it, but U.S. Senator Elizabeth Warren (D-Mass.) is one of many public officials and media types who owe the Covington Catholic High School students, and specifically junior Nick Sandmann, an apology.
Warren, who masqueraded as a Cherokee for years until she was outed by her own DNA test, accused the students of "hateful taunts" of "Omaha elder and Vietnam War veteran Nathan Phillips" in Washington, D.C. on Friday as the poor old booger did nothing but pound his drum and chant near the Lincoln Memorial.
Turns out, of course, the entire story was made up as proven by extensive video documentation of the incident that has since surfaced. In fact, Phillips is accused of attempting to incite another group of students several years ago in much the same way he attempted to provoke the kids from Covington last week. In addition, questions have been raised about Phillip's claim to be a Vietnam veteran.
The news media was only too eager to spread the false narrative because the young men are white, Christian and wore MAGA hats. The rush to pile on was quick with Covington's Mayor Joe Meyer, the local Catholic Diocese and the principal of Covington Catholic issuing statements of condemnation without first investigating the incident or speaking with the students about it.
Covington Catholic is closed today due to security concerns. Sandmann, his parents, and other students have received death threats. Some on Twitter have suggested that the boys be shot or burned alive inside the school. Families have lawyered up and are contemplating legal action against media outlets and others. Good for them.
How unfortunate that Nick Sandmann's first visit to the nation's capital and his first ever encounter with protesters would end this way. How unbelievably sad that most of the nation passed judgment on this young man and his classmates without even bothering to question the allegations.
Senator Warren, you owe these boys an apology.
Barry Richard is the host of The Barry Richard Show on 1420 WBSM New Bedford. He can be heard weekdays from noon to 3 p.m. Contact him at barry@wbsm.com and follow him on Twitter @BarryJRichard58. The opinions expressed in this commentary are solely those of the author. 
More From WBSM-AM/AM 1420