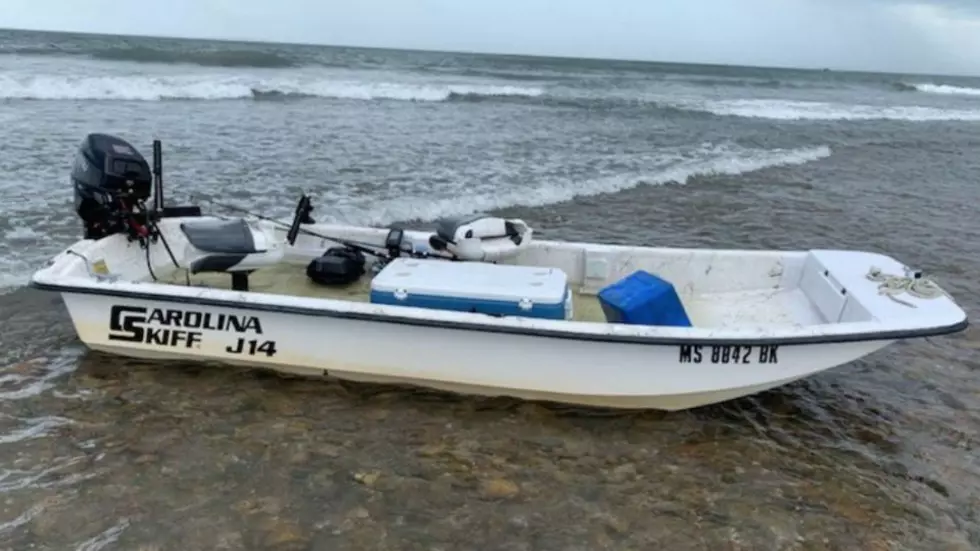 Update: Missing Boater Found Dead Off Barney's Joy Point
Photo courtesy U.S. Coast Guard
The body of a missing 76-year-old man was recovered about a half-mile off Barney's Joy Point in Dartmouth yesterday afternoon after the missing fisherman's Carolina Skiff was found on a nearby beach, according to the Bristol County District Attorney's Office.
Robert Griffith of South Dartmouth was reported missing by his wife at 11:30 a.m. Tuesday, the DA's office said. Griffith had embarked from his home at around 5 a.m. to go fishing and was scheduled to return at 8:30 a.m. His boat was discovered at around 12:43 p.m. at Barney's Joy Beach in Dartmouth, and the boat was unoccupied. Griffith was discovered in the waters a half-mile out from Barney's Joy Beach and pronounced dead a short time later. Foul play is not suspected.
The U.S. Coast Guard Northeast District said yesterday on Twitter that crews from Station Menemsha, Air Station Cape Cod and the Buzzards Bay Task Force were searching for Griffith in the area of the Slocum River after his boat was discovered. The small flat-bottomed craft contained a fishing pole and cooler when it was discovered. The water was choppy Sunday.
The Coast Guard initially reported that Griffith was found unresponsive by the Buzzard's Bay Task Force. The DA's office provided an update late yesterday with news of the man's death.
Enter your number to get our free mobile app
More From WBSM-AM/AM 1420