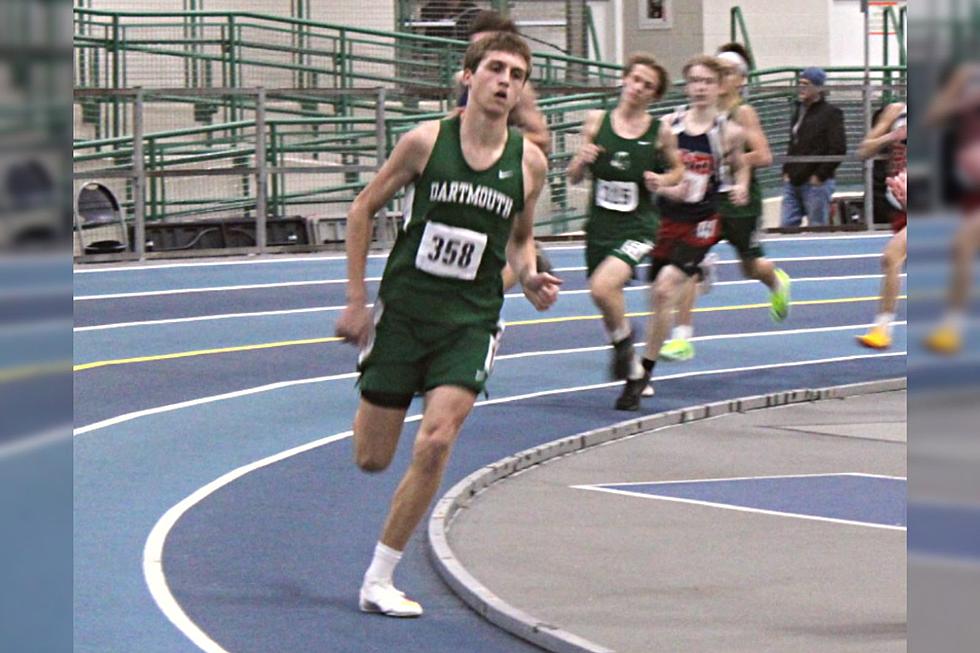 Dartmouth Junior Breaks Record for 1,000 Meter Run With Impressive Performance
Courtesy of Tyler Medeiros
There is something in the water at Dartmouth High School this year, or at least on its track.
Tyler Medeiros kicked it into high gear and recently broke a track-and-field record that was previously held at his school.
The previous record for the 1,000-meter dash at Dartmouth was set in 2014 at 2:39.24. Medeiros edged out a new record, clocking in at 2:38.91.
Tyler's Beginnings
Before Tyler was lacing up on the track, he was running around the soccer field.
"I always had a really good stamina in soccer and I decided one day to do track and after that, it became my favorite sport," he said.
"He was always the first one running around the soccer field," said his father, Stephen Medeiros. "He tried out track for the first time his freshman year and he has done so well."
A need for speed must run in the family because Tyler's mother, Susan Medeiros, was a track star in the early '90s while attending high school in Fall River, collecting several records of her own.
Medeiros is thrilled to be following in his mother's footsteps and see his name on the leaderboard, and he still has a few more goals in mind.
What's Next for Tyler
Track-and-field has become Medeiros's passion, but you can still find him on the soccer field, with plans of becoming one of the team captains during his senior year.
He is proud of himself and what he has accomplished so far, and he hopes to run his way to a college scholarship in the future.
"My next goal is to go to All States and try to shatter the record even more," he said.
"As a parent, it's so great to see your child set goals for themselves and crush those goals," Stephen said.
Congratulations, Tyler. Dartmouth is proud of you!
Best SouthCoast School Districts For Athletes
There are lots of different ways to rank SouthCoast schools, student-to-teacher ratio, test score results and more. Though for hundreds of student-athletes, one way may mean more than others.
New school data from across the state has ranked schools by their sports programs and here is how school districts on the SouthCoast stack up.
Top 10 SouthCoast Public High Schools
U.S. News and World Report
has released its
high school rankings
. Here are the Top 10 on the SouthCoast.
More From WBSM-AM/AM 1420