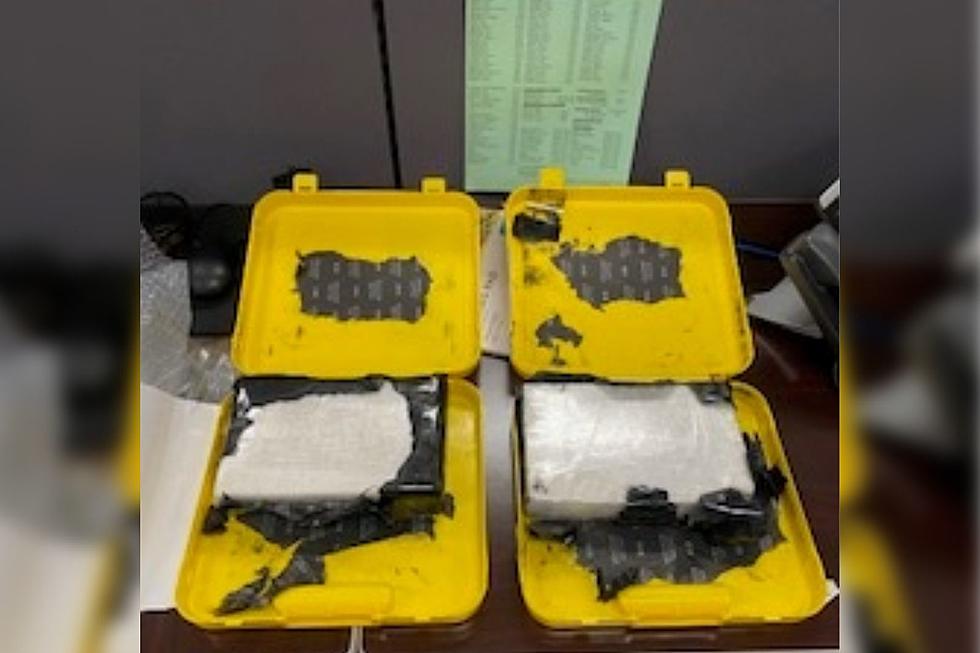 Two New Bedford Men Caught Allegedly Smuggling Cocaine in Pokémon Cases
Courtesy Bristol County District Attorney's Office
NEW BEDFORD — Two New Bedford men have been arrested after they were caught allegedly smuggling massive amounts of cocaine from Puerto Rico in Pokémon art cases.
The Bristol County District Attorney's Office said 20-year-old Darren Casado Ruiz and 19-year-old Angel Rodriguez were allegedly involved in a cocaine trafficking operation out of a South End home.
Both men were arrested on Tuesday after authorities said they were found with two kilograms of cocaine hidden in the cases.
According to the D.A.'s office, investigators with the U.S. Postal Service, the Massachusetts State Police, and New Bedford police detectives were jointly looking into an overseas cocaine delivery service run out of an 18 Viall St. apartment.
After a large parcel arrived from Puerto Rico, investigators set up a controlled package delivery at the residence on Tuesday morning.
Authorities staked out the home at around 10:40 a.m. Tuesday for the delivery, which was undertaken by a postal inspector disguised as a mail carrier.
The D.A.'s office said Casado Ruiz was seen retrieving the package before jogging across Salisbury Street and getting into a red Jeep.
After investigators stopped the car, they detained both Casado Ruiz and the driver, later identified as Rodriguez.
A search of the Jeep allegedly turned up the package, which contained two yellow plastic Pokémon art cases that were heat sealed with plastic, according to the D.A.'s office.
The cases allegedly contained two kilograms of cocaine.
Both men were taken into custody and are charged with trafficking more than 200 grams of cocaine and conspiracy to violate the drug laws.
According to the office, authorities learned that in the past two months, five similar packages have also been sent from Puerto Rico to the defendants' addresses.
Bristol County District Attorney Thomas Quinn said he is "very pleased" with the results of the investigation and the seizure of "a significant amount of cocaine."
"I would like to thank the various agencies for their cooperative effort, which resulted in these arrests," he said.
Biggest Drug Busts on the SouthCoast
Here's a list of ten of the biggest drug busts ever seen in the SouthCoast area.
The SouthCoast's Most Exciting Police Chases
Here's a list of some of the wildest police pursuits around the SouthCoast in recent memory.
More From WBSM-AM/AM 1420