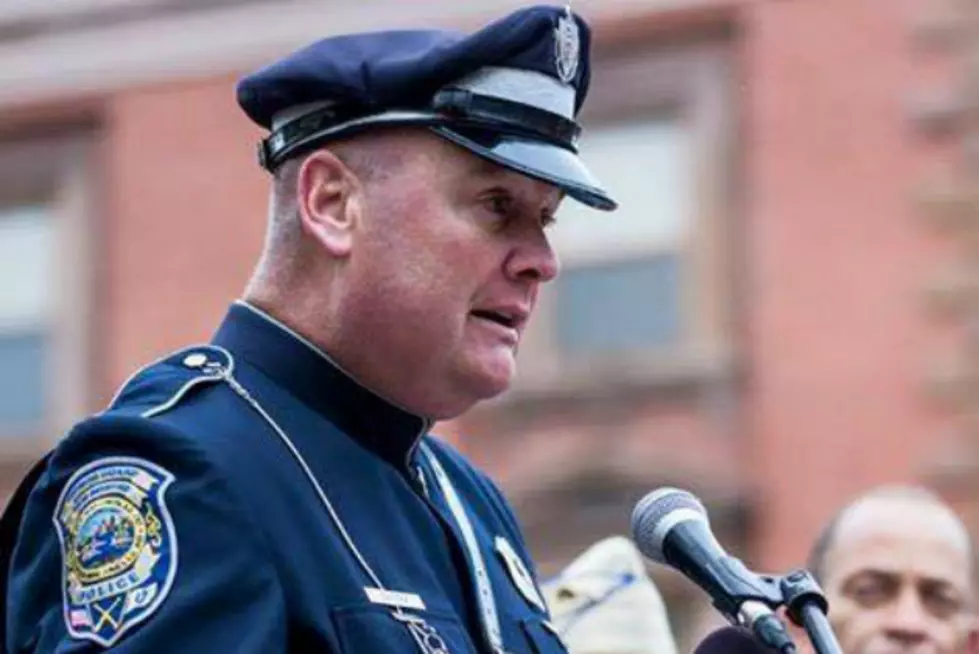 The Cop and the Kids of New Bedford [OPINION]
Chris Cotter via Facebook
Chris Cotter has been a police officer in the city of New Bedford for three decades. Cotter is also the vice-chair of the New Bedford School Committee and is a parent. It's easy to see that Cotter has a vested interest in the community and knows a little about kids, too.
I chatted up Cotter on the program last week, and I got to understand a little more about the man, as a conversation about School Resource Officers drifted into a discussion about the role of police officers during a troubled time in our country and what it means to our kids.
Cotter, a former SRO, vigorously defends the program's value in guiding kids in the right direction while at the same time providing security in our schools. Cotter said the SRO program builds a trusting relationship between kids in the community and the police. Superintendent Thomas Anderson is considering whether to remove police officers from our schools.
Some would argue that having police officers in school is not a good thing. They say that the presence of SROs leads to an increase in student arrests with a disproportionate impact on minority students. They believe that having armed police officers in school buildings is not conducive to learning.
Others argue that many students of color and children of immigrant families fear the police presence because of the perceived negative role of law enforcement within their communities. Cotter said while those issues might exist to some extent elsewhere, they tend to be much less of a problem in the New Bedford area.
Officer Cotter told me the relationship between the police and kids hasn't changed all that much, even though the job of being a police officer has become increasingly challenging. He said the relationship between the cops and the kids locally remains mostly positive. Cotter said kids have to be taught to distrust and be fearful of the police, something he just doesn't see much of locally.
Cotter said he still gets a thrill from the reaction of kids when they see him coming in his police cruiser. "They wave as we pass by them on the street," he said. "I don't get a sense that most kids are fearful of us, it's just the opposite."
During a time when Cotter says it's tough to recommend his line of work to young people looking to make a career choice, he and the men and women who patrol the streets of Greater New Bedford still have faith in our kids. And we're lucky to have them.
Barry Richard is the host of The Barry Richard Show on 1420 WBSM New Bedford. He can be heard weekdays from noon to 3 p.m. Contact him at barry@wbsm.com and follow him on Twitter @BarryJRichard58. The opinions expressed in this commentary are solely those of the author.
Enter your number to get our free mobile app
More From WBSM-AM/AM 1420