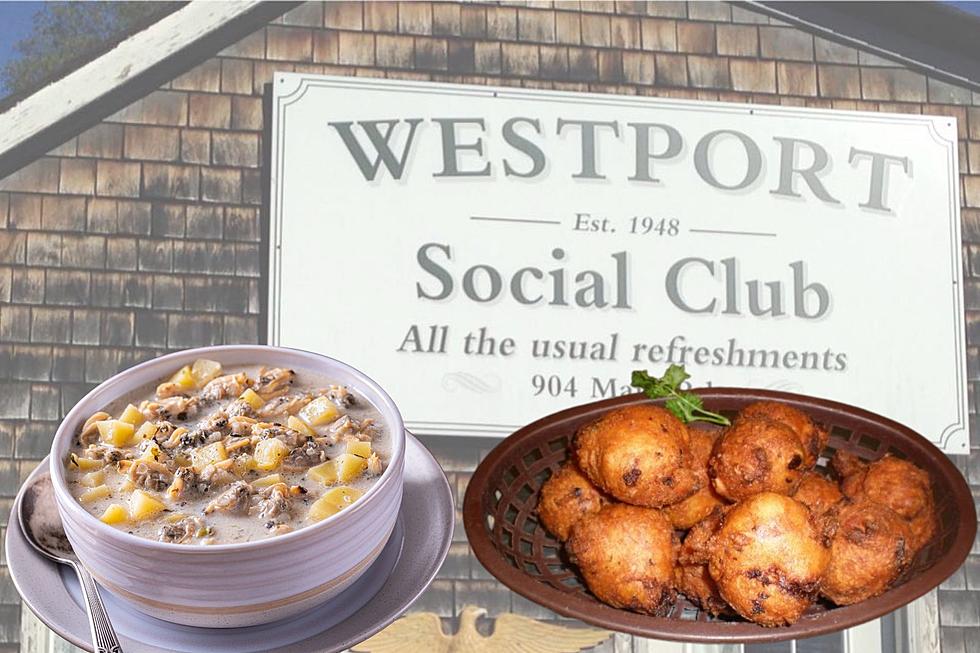 Westport Social Club Whips Up Clam Chowder for a Cause
Westport Social Club/Canva
If you're looking for some delicious homemade clam chowder and clam cakes, then clear your schedule this weekend.
On Sunday, Feb. 19, 3 to 8 p.m., the Westport Social Club will host a fundraiser for the WPT Memorial Fund. Each year, the profits go to the Boys and Girls Club Christmas food and toy donations, A Wish Come True, Relay For Life, Walking With Jane and other local charities.
The fundraiser has helped purchase accessible playground equipment for local schools in Westport, wheelchair-accessible vehicles for families in need and much more. The fund is 100% administration-free and is operated by a group of volunteers looking to make a difference in the community.
Dinner tickets are $15 each and can be purchased at the Social Club, 904 Main Road in Westport. Dinner will be served at 6 p.m, and raffle winners are scheduled to be called at 8 p.m. Raffle information and tickets are available at the bar.
Another raffle will include top-shelf liquor, booze swag packages, gift cards and more. These tickets can be purchased separately for $2 each or three for $5.
Lastly, a $500 "Top-Shelf Booze Basket" donated by Westport native Steve Pettey will include over 10 top bottles plus swag, a $500-plus value. Tickets are $10 each or three for $20 but must be bought before 8 p.m. from the bar.
More information is available via the Westport Social Club.
SouthCoast Things Gen Z is Missing Out On
Millennials, Gen X'ers, and even Boomers know that Gen Z is missing out on a bunch of great things we used to have on the SouthCoast. Here are just a few.
More From WBSM-AM/AM 1420