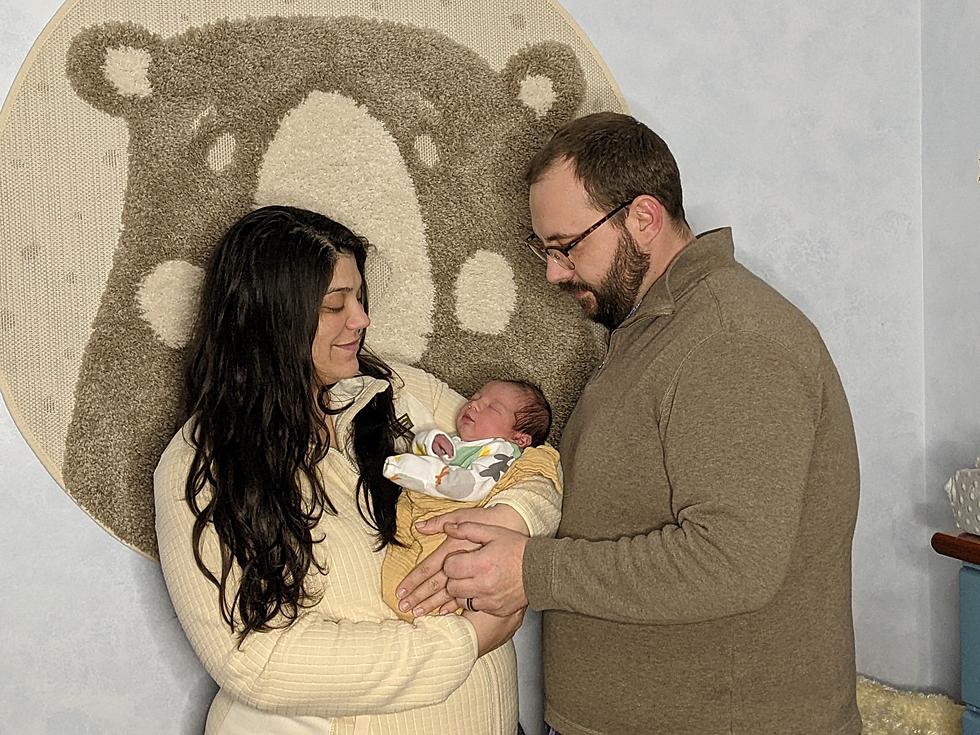 Swansea Couples Deliver First Babies of the Year
Courtesy of Southcoast Health
Southcoast Health has announced the first babies born this year at St. Luke's Hospital and Charlton Memorial Hospital.
At Charlton Memorial, two new Swansea parents Jennifer and Daniel Cote welcomed their son Oliver at 5:04 a.m. on Saturday.
Oliver was born at 19 inches long and weighed eight pounds and three ounces.
"We are so thankful to the staff at Charlton Memorial for taking care of us," said the Cotes.
At St.Luke's, new parents Valerie and Tyler Wolstenholme welcomed their son Hendrix at 12:26 a.m. on Jan 1.
Hendrix was born at 18 and a half inches long and weighed seven pounds and seven and a half ounces.
"Feeling safe, listened to, and supported is so essential while enduring these challenging, but beautiful first few days of parenthood. Southcoast Health was there every step of the way cheering us on," said the Wolstenholmes.
Each family recieved a stuffed animal and a baby blanket, donated by the Southcoast Health Ambassadors.
The families also were gifted $100 gift certificates to the hospital gift shop.
Check Out Some of New Bedford's Best Street Art
There have been many artists that have graced New Bedford with their creativity. Let's check out some of their work!
Check Out This Adorable New Bedford Airbnb with Perfect 5 Star Rating
Nestled among elegant and historical homes in a quiet and prime location, this magnificent 19th-century carriage house has five stars across the board. Let's take a look inside and see what all the hype is about.
More From WBSM-AM/AM 1420