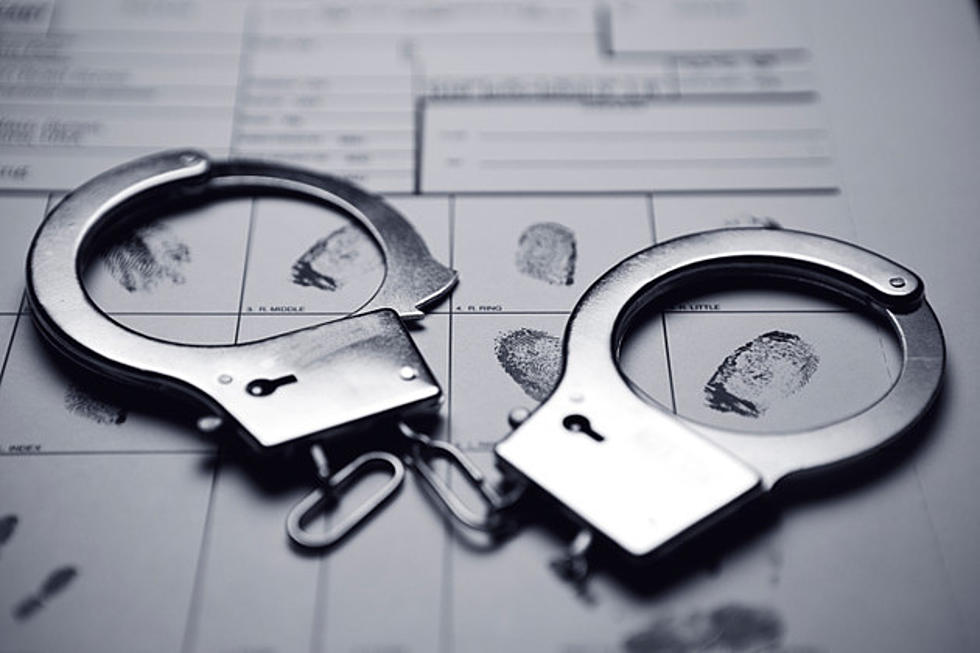 SouthCoast Residents Among 17 Arrested in Rhode Island Drug Bust
Blake David Taylor/Thinkstock
PROVIDENCE, R.I. — SouthCoast residents from Taunton, Fall River, and New Bedford — including one man out on bail — were among 17 people arrested in a large-scale drugs bust by the FBI, DEA, and local law enforcement across Rhode Island and southeastern Massachusetts Thursday.
More than 250 law enforcement officials and four SWAT teams were involved in the operation, which was the culmination of a five-month investigation into a wide-ranging street drug trafficking ring, according to a release from the U.S. Attorney's Office.
The people arrested included more than a dozen with previous violent crime convictions and nine who are currently on probation in Rhode Island.
On Thursday, hundreds of federal, state, and local law enforcement agents fanned out in Providence, Cranston, Pawtucket, Woonsocket, North Smithfield, Fall River, Taunton, and Kissimmee, FL, to catch the suspects.
According to the release, the investigation, dubbed Operation Rhode Runner, has resulted in authorities seizing more than three kilos of cocaine, 750 grams of fentanyl, 1,500 fentanyl pills disguised as Percocet, 500 grams of crack cocaine, and $100,000 in cash.
Among the 17 people arrested in the bust were three SouthCoast residents, including 31-year-old Karla Rivera Rosa Fall River, 22-year-old Victor Aponte Cirino of Taunton, and 26-year-old Juan Betancourt Sosa of New Bedford.
Sosa is a career offender who is currently out on bail on firearms and drugs charges, according to the U.S. Attorney's Office.
Most of those arrested are residents of Providence, and many have been previously convicted for violent crimes, including firearm, robbery, assault, assault with intent to commit murder, and domestic violence charges.
Agents and officers also executed fourteen court-authorized search warrants during the operation.
"The illegal narcotics trade drives violence; thanks to this investigation a drug trafficking conspiracy has been dismantled, and defendants who have been previously convicted of numerous violent crimes are again in custody," stated Acting U.S. Attorney Richard Myrus.
"We truly appreciate the tireless work of the FBI task force, the DEA, the Providence Police, and all of our other law enforcement partners, which culminated in today's flawlessly executed operation."
"Today's takedown has removed a significant number of drug traffickers — the majority of whom are convicted felons with violent criminal histories — from our streets," said Joseph Bonavolonta, Special Agent in Charge of the FBI Boston Division.
"We want drug traffickers and violent offenders to know that we fish with a spear and not a net, and we are focused on them."
A full list of the defendants caught in the operation and the charges they are facing is available on the U.S. Attorney's Office website.
Welcome to Your New Humble Abode: A Providence Shopping Mall
America's oldest indoor shopping mall is now home to more than 40 micro-lofts, some as tiny as 250 square feet. But they sure are convenient and a great option in downtown Providence. Check out the inside of one of these tiny living spaces at The Arcade. This one's even currently on the market!
Tour the SouthCoast's Best Attractions, Food and More From A to Z
From decadent donuts to fields of u-pick flowers, there is so much to delight in here on the SouthCoast. Take a tour of some of the area's top spots, and don't forget to sample some signature foods along the way!
More From WBSM-AM/AM 1420