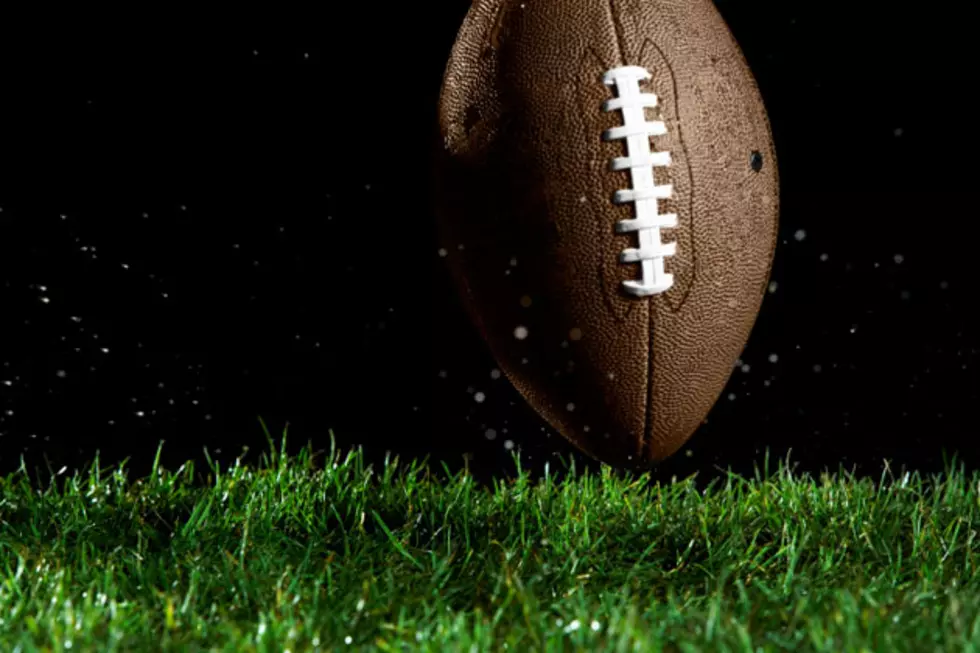 SouthCoast HS Football Week 6 Results: ORR Takes Control
Thinkstock
Old Rochester took control of the South Coast Conference "A" Division with a big 35-28 victory over Dighton-Rehoboth. Sophomore Darien Dumond scored the go-ahead touchdown with just under five minutes remaining, and the Bulldogs (5-0) held on for their first win over the Falcons since 2008.
Nolan Bergeron had 36 yards on 10 carries and scored three touchdowns, while Richie Phillips had 27 rushes for 245 yards and a score.
Fairhaven edged out Wareham, 14-6, in a game that saw all the scoring come in the second half. Kevin Albano had 149 second-half rushing yards as part of his 190-yard, two touchdown performance. He also had one catch for 20 yards to give the Blue Devils (2-3, 2-3 SCC) their second win of the season. Wareham (1-4, 1-3 SCC) quarterback Mike Labonte finally got to air it out, going 16-of-14 for 101 yards. He also rushed 20 times for 58 yards, while Owen Braley led the way with 94 yards on 11 touches.
Apponequet coach Bob Lomp earned his 100th win with the Lakers with a 51-14 beating of Seekonk. Matt Michael had 93 yards on 15 carries, and rushed for three scores and caught another on a 67-yard reception. Troy Nanfelt had nine carries for 72 yards and Westin Cohen had 68 yards on eight rushes. Cam Costa threw for 170 yards, going 8-for-16 for the Lakers (4-1, 4-0 SCC).
Sean Aldrich scored a pair of touchdowns and had 57 yards on the ground and 31 receiving yards in GNB Voc-Tech's 33-0 blanking of Case. Nick Richard ran for 50 yards and threw just one 31-yard pass, which was Aldrich's TD grab. The Bears are 3-3, 3-2 in the SCC.
Dartmouth was able to hang with Bridgewater-Raynham in the first half, but fell 27-7 after the Trojans put up 21 unanswered points in the second half in the Indians' (3-2) Old Colony League opener. Blaine Almeida went 9-for-25 for 80 yards with a TD pass, but also threw a pick. Connor Tavares rushed for 70 yards on 16 carries.
New Bedford (1-4) couldn't hold off the powerful ground game of Barrington, Rhode Island in a 40-28 loss. The Eagles posted 260 rushing yards with five touchdowns. Meanwhile, the Whalers got a total of just 127 yards on the ground, most of which came from quarterback Chandler Debrosse, who rushed for 80 second-half yards. He also threw 10 passes for 125 yards in the half.
Bishop Stang defeated Coyle-Cassidy, 13-6, behind 88 rushing yards from Jack Landry and Matt Golden's 116 yards (on just three passes) in the area. Jared Zaniewski caught a 76-yard pass, and Landry had two catches for 40 yards and a score for the Spartans (3-2, 1-1 EAC).
Old Colony fell 42-6 to South Shore Regional, after South Shore put up 34 unanswered points to close out the game. The Cougars are now 2-3, 1-2 in the Mayflower Small.
More From WBSM-AM/AM 1420