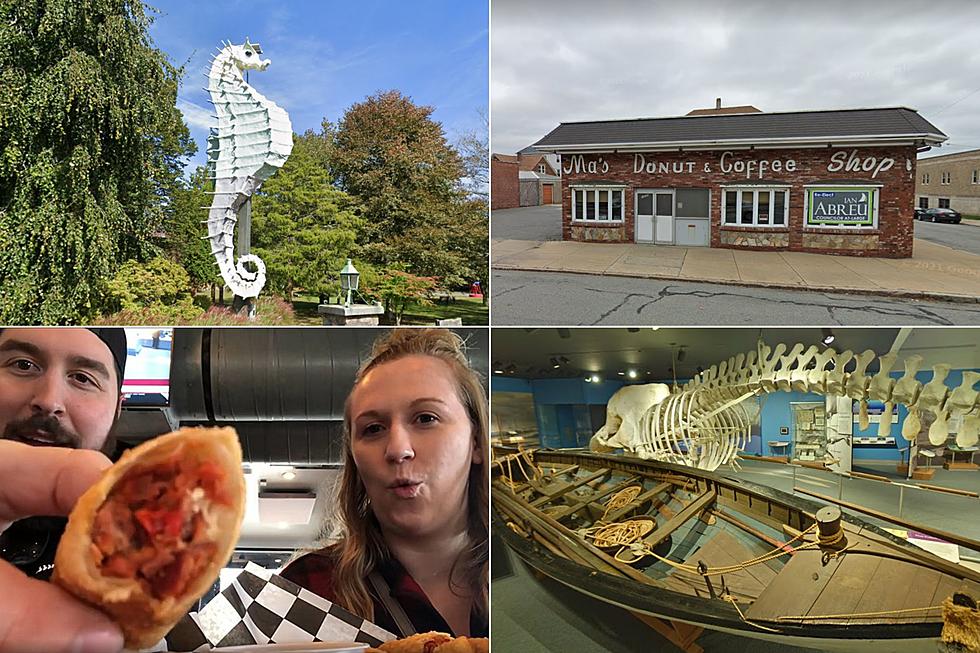 Tour the SouthCoast's Best Attractions, Food and More From A to Z
Google Maps, @fun107nb via Instagram
If you were going to show someone around the SouthCoast, what is the first thing you would show them? I know, it seems a little overwhelming with all of the great spots to choose from, but stick with me. Would it be one of the many amazing dishes that has proven itself a staple in the community over the years? Or would it be a treat from Ma's Donuts (once they eventually reopen for business)? Or would it be one of the area's many historical sites in Fall River, Carver, New Bedford, Berkley and beyond?
If we're being completely honest, there are way too many amazing spots across the SouthCoast to fit into just one trip. Heck, I've been living and working on the SouthCoast since March of 2021 and still haven't made it to a vast majority of those incredible spots you're probably thinking of. But with a nice mix of historical and modern places to visit, there is something for everyone to enjoy in Southeastern Massachusetts, and, with some time, I'll surely get to them, one by one!
Whether you're just visiting the SouthCoast, are new to the area like me, or are a born-and-bred Southcoast-for-lifer, there's always something new to check out. Let's tour the SouthCoast from A to Z, making all the necessary stops for the best of the best when it comes to local attractions, food and historical sites. Ready, set, let's go!
Tour the SouthCoast's Best Attractions, Food and More From A to Z
From decadent donuts to fields of u-pick flowers, there is so much to delight in here on the SouthCoast. Take a tour of some of the area's top spots, and don't forget to sample some signature foods along the way!
Your Complete Guide to Outdoor Dining on the SouthCoast in 2021
We compiled a list of all of the restaurants on the SouthCoast that offer outdoor dining. That's right. We did all the legwork for you. Now all you have to do is pick one and call to make that reservation so you can dine al fresco tonight.
The ABCs of Complaining Like a SouthCoast Local
Welcome to the SouthCoast. If you're new here, these are really easy ways to enter a conversation and immediately win friends. Misery loves company, right?
Can You Pronounce These SouthCoast Street Names?
As Maddie continues to figure out her way around the SouthCoast, there are some street names that have caught her attention.
More From WBSM-AM/AM 1420