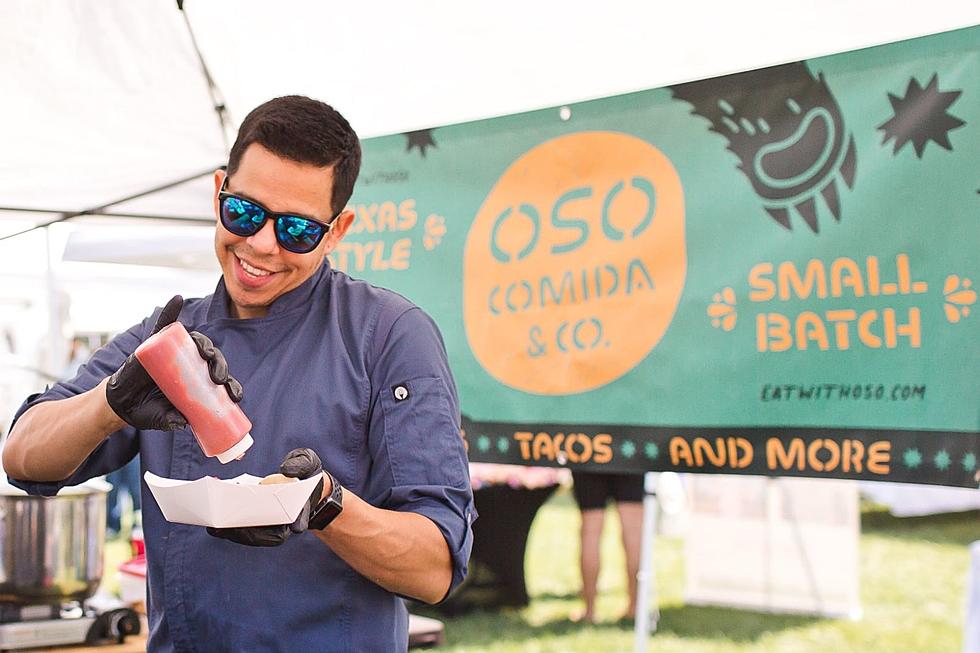 Somerset Food Truck Festival Returning Bigger and Better Than Ever
Courtesy of Allison Faunce
Get ready, foodies. The SouthCoast Open Air Market (SOAM) is bringing more than a dozen food trucks to Chick Marchand Park and pairing it with live entertainment to bring you the mecca of all food events. Foodchella 2 hits Somerset on Sunday, October 24, and the food truck lineup is out of this world.
On a wet, rainy, and miserable July 1 evening of this year, Allison Faunce of SOAM was gearing up to host her first Foodchella. Her goal was to bring a slew of food trucks to the Somerset bluffs and allow the community to reconnect over the love of local cuisine, but Mother Nature seemed to laugh at her plans as the rain flooded the fields – but Faunce refused to cancel the event.
"And thank god we didn't," Faunce said. "The rainbow of the day was that people showed up by the thousands in the pouring rain."
She created Foodchella as a way of extending an olive branch to the town and to promote food businesses that severely struggled during the COVID-19 pandemic. She wasn't going to let rain get in the way. The success of her inaugural event was overwhelming, with some food trucks selling out not once, but twice.
"People were just so thrilled to have something like this," Faunce said. "We don't have many food truck events on the SouthCoast and people were thrilled to have something like this."
Faunce is even more thrilled to bring it back for the second time in one year, with a better location, more trucks, and more live entertainment.
The goal of SOAM is to provide a gathering point for the SouthCoast, centered around everything fresh, local, and handmade. From June through October, SOAM sets up shop every Saturday at the Swansea YMCA and acts as the communal table at which the town can eat. Faunce is excited to add specialized events to their calendar like Foodchella 2.
"We want to serve the community a little bit more and support small business," she said. "Whatever falls under that umbrella, we're there to uplift that."
Mark your calendar for Sunday, October 24, and prepare your taste buds for these mouthwatering meals on wheels.
Foodchella 2 Coming to Somerset With a Crazy Good Lineup
The SouthCoast Open Air Market (SOAM) hosted its first Foodchella back in July, and after its huge success, decided to bring it back bigger and better on October 24, 2021. Check out the food truck lineup that will be ready to serve you.
More From WBSM-AM/AM 1420