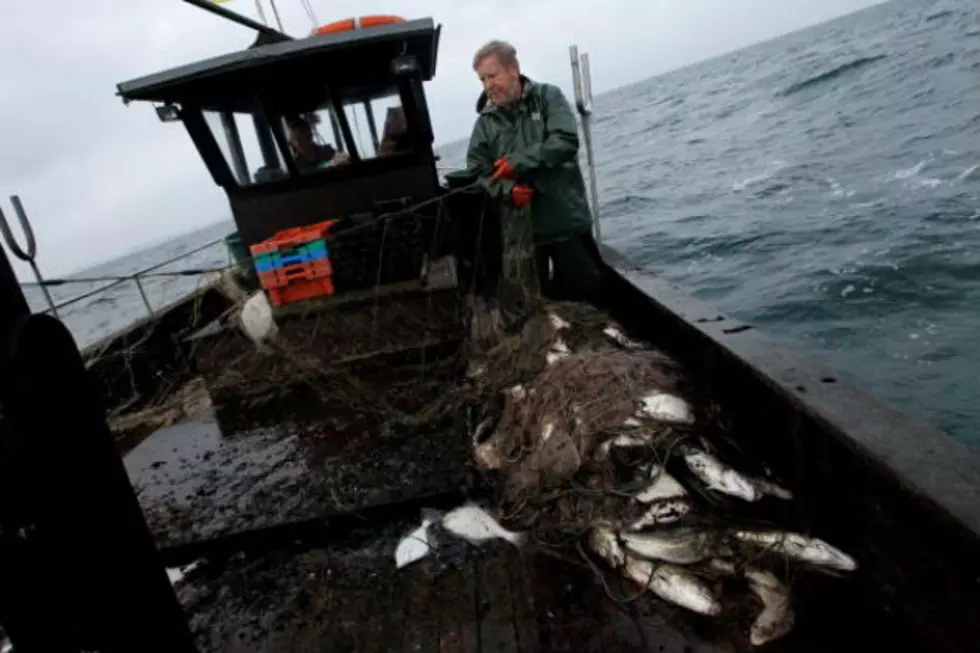 Smaller Northeast Fishing Fleet Caught More Fish, More Revenue In 2011
A new federal report indicates a smaller Northeast fleet caught more fish and made more money in the 2011 fishing year than the year before.
    The report by the National Oceanic and Atmospheric Administration was released Wednesday. It said the number of vessels fell from 890 to 805 in the 2011 fishing year, which ended April 30, 2012.
    But the fleet landed nearly 62 million pounds of bottom-dwelling groundfish, such as cod and flounder, compared to about 59 million pounds the year before. And gross groundfish revenues rose from about $83 million to about $90 million. 
    The report comes during a 2012 fishing year that sees much of the groundfish catch lagging behind last year's pace. Meanwhile, the slow recovery of key fish stocks is mandating huge, controversial cuts in 2013 catch limits.  (Associated Press)
More From WBSM-AM/AM 1420