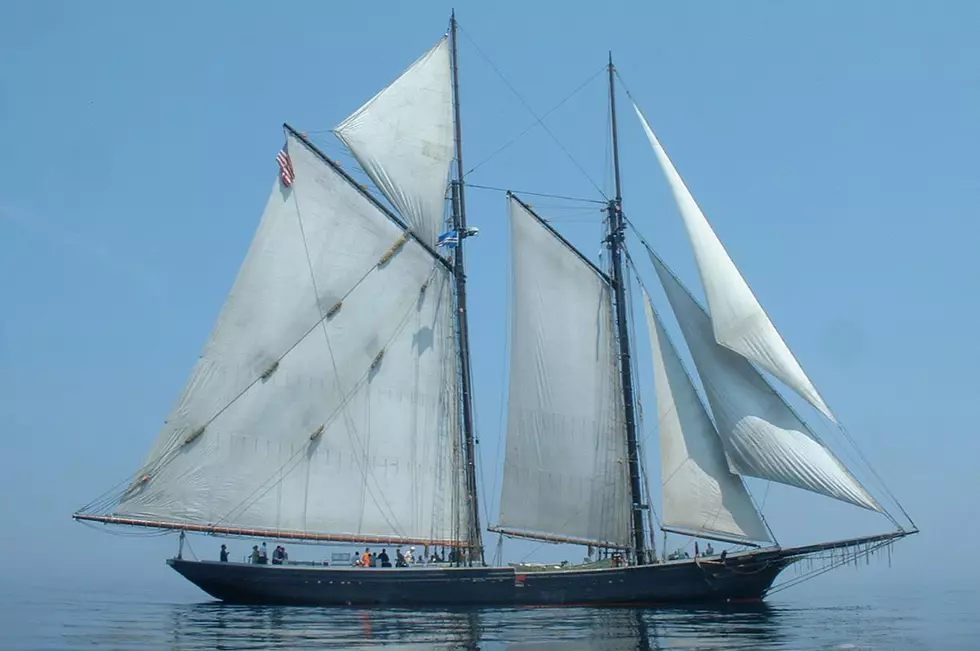 Schooner Ernestina Will Still Call New Bedford Home
Schooner Ernestina-Morrissey Association/Facebook
NEW BEDFORD - The schooner Ernestina-Morrissey will remain home-ported in New Bedford.
During an exchange with State Representative Antonio Cabral Wednesday, State Secretary of Energy and Environmental Affairs Matt Beaton said the Massachusetts Maritime Academy is part of the conversation around where the ship will be home-ported once it returns to the state.
Representative Cabral tells WBSM News as far as he knows, Mass Maritime is only interested in using the Ernestina for a portion of the year.
"Perhaps they could use the vessel for some training during the winter periods, for example," said Cabral. "But the homeport is New Bedford and will remain New Bedford. It will always remain a New Bedford-based vessel."
Cabral says discussions between the State, the City of New Bedford, and Mass Maritime are preliminary, and no decisions have been made. Cabral says if the academy were to utilize the ship, he'd be glad to see it continue to carry out it's mission as an educational vessel.
Once the Ernestina does return to New Bedford, there needs to be a revenue stream to support it's maintenance, Cabral expressed.
"How do we keep the vessel not only sailing with various programs, but also how do we keep the capital needs of the vessel addressed at the same time, so we don't have to find ourselves in the same situation that we are in right now."
More From WBSM-AM/AM 1420