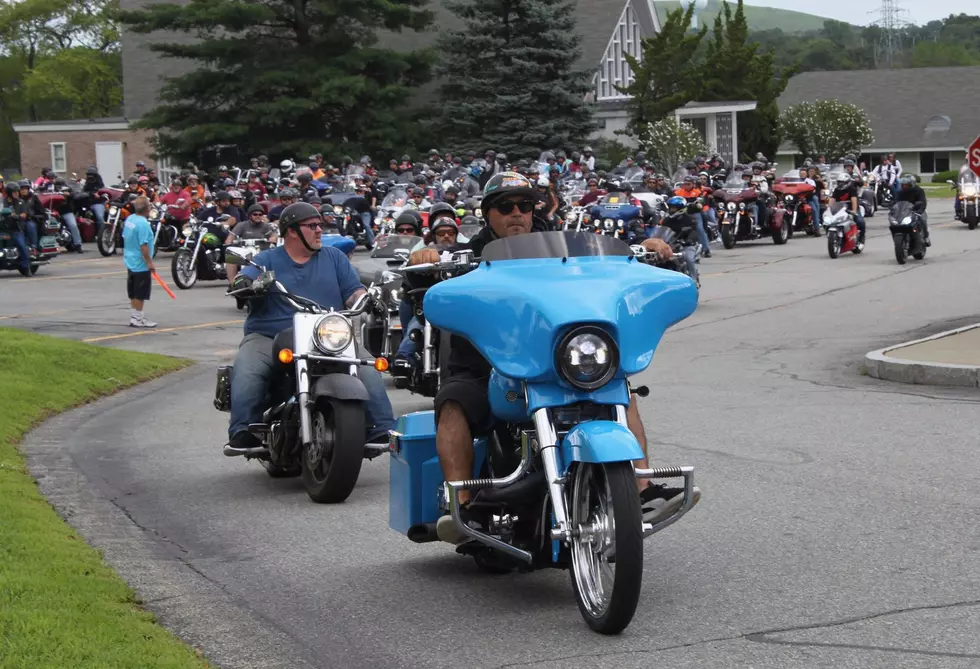 Saint Vincent's 14th Annual Motorcycle Run
Saint Vincent's Services via Facebook
Saint Vincent's Services will be holding their 14th Annual Motorcycle Run and Raffle on Sunday, August 18 from 9 a.m. to 2 p.m. at 2425 Highland Avenue in Fall River.
"We are anticipating another terrific bike run this year with over 175 motorcycles and 300 guests, making this bike run one of the largest in the area." - Zachariah Porter, Development Associate
The route is a 45-mile bike run that travels through the scenic back roads of Fall River, Assonet, Berkley, Lakeville, and ending back on Saint Vincent's campus. This police-escorted ride is a relaxed run that features wide open country roads and breathtaking lake views. Following the Bike Run, riders are invited to join a one a kind southern style BBQ lunch that will include delicious pulled pork, home-style baked beans, fresh coleslaw, and cornbread. Guests are also encouraged to participate in the Bike Run Raffle for amazing prizes donated by area businesses that includes beer, wine, gift baskets, sports memorabilia, gift certificates and much more.
Saint Vincent's has also acquired a 2015 Kawasaki Vulcan 900 in mint condition that will be raffled off at this year's event. The odds are in your favor with only 100 chances available at $100 a ticket. Complete ticket and raffle information can be found HERE. Unique trophies will also be awarded to the most exciting bikes, as judged by Saint Vincent's youth, at the end of the event.
More From WBSM-AM/AM 1420