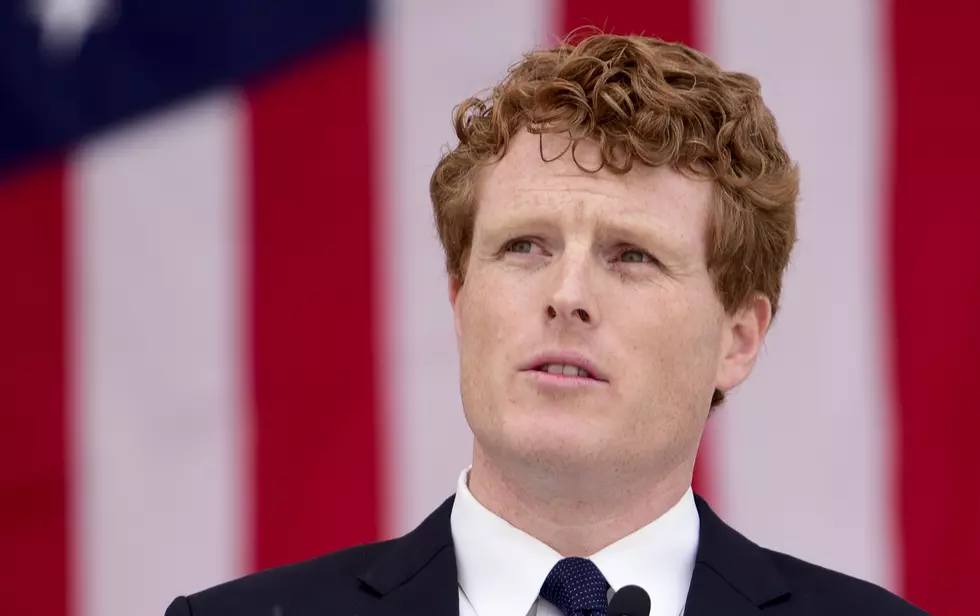 Rep. Joe Kennedy Will Be Massachusetts' Next Senator [OPINION]
Getty Images for RFK Human Right
Call it a dance, call it a duel, it doesn't matter, because it is all over. Congressman Kennedy will be replacing Ed Markey as a senator from Massachusetts.
On Monday morning, Congressman Joseph P. Kennedy III filed paperwork with the government to potentially run for the United States Senate. The current occupant of the seat Kennedy is looking at is Ed Markey.
Senator Ed Markey will be retiring soon from the U.S. Senate.
The Massachusetts Democratic Party and the National Democratic Party aren't going to stand in opposition to Joe Kennedy. Senator Markey has served honorably as a Democrat. He understands the power of the Kennedy family and he knows he has only one honorable way out.
Senator Ed Markey will be retiring soon from the U.S. Senate.
It makes no sense for Senator Markey to fight a losing battle against the Kennedy family within the Democratic Party. The Kennedy family is an American institution. Congressman Kennedy has all the benefits of an incumbent in this Massachusetts primary race against Sen. Markey. Kennedy has the fundraising machine and positive name recognition of any incumbent and in Massachusetts, that is better than any incumbent.
Sen. Markey will likely take the dignified road and retire. His supporters on the far left, like the New Bedford-based Coalition for Social Justice, will demand he fights against the grandson of the man who tried to free Cuba of Fidel Castro's communism. The hard left Weather Underground once praised the man who assassinated Sen. Robert Kennedy. Some of those radicals are still active in the Democratic Party and they won't go quietly into the night.
Chris McCarthy is the host of The Chris McCarthy Show on 1420 WBSM New Bedford. He can be heard weekdays from 10 a.m. to noon. Contact him at chris.mccarthy@townsquaremedia.com and follow him on Twitter @Chris_topher_Mc. The opinions expressed in this commentary are solely those of the author. 
More From WBSM-AM/AM 1420