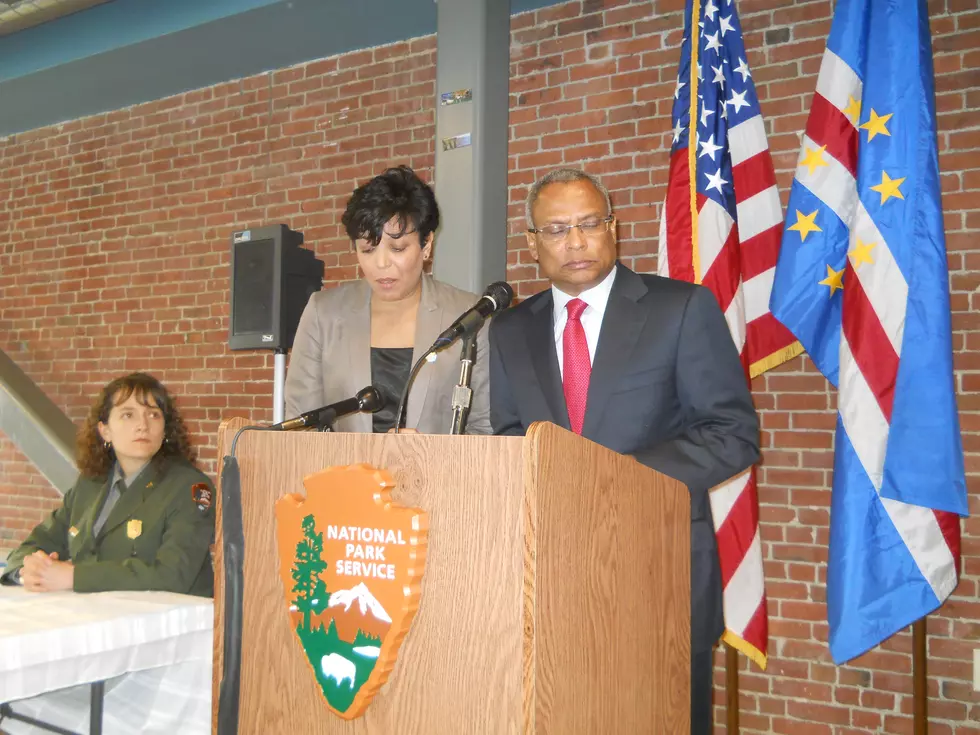 Prime Minister Touts Cape Verde's Successes, Challenges During Stop In New Bedford
tsm - Cape Verdean Prime Minister Neves (r) with translator
Cape Verde Prime Minister Jose Maria Neves is visiting Cape Verdean-American communities on the East Coast.
He stopped in New Bedford on Saturday, meeting with about 100 people at the Whaling National Historic Park.
The Prime Minister says since 1995, Cape Verde has made great gains in health care, education and per capita earnings.
Speaking thru a translator, the Prime Minister said his next goal is to grow the Cape Verdean economy...and Cape Verdean-Americans can play a role....
Mayor Jon Mitchell told the Prime Minister, New Bedford is willing to do its part.....
Prime Minister Neves said his country was a nation of islands around the world, and New Bedford was one of those islands.
The Cape Verdean Prime Minister was in Washington last week along with officials from three other African nations, meeting with President Obama.
More From WBSM-AM/AM 1420