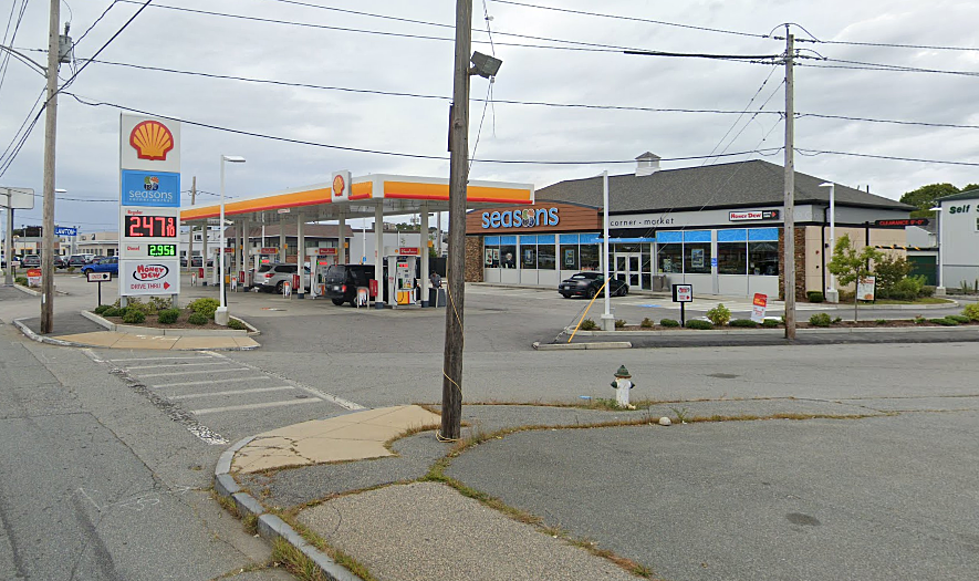 Police: Driver in Fall River House Crash Arrested for Store Robberies
Google Maps
A Swansea man accused of robbing two Fall River stores at knifepoint was arrested following a "motor vehicle versus house collision" where he was reportedly behind the wheel.
Jeffrey John Vizthum, 42, was arrested Thursday night at the Campbell Street crash site and charged with armed robbery while masked, armed robbery, leaving the scene of property damage and a marked lane violation, according to Fall River Police Detective John Robinson.
Vizthum's arrest followed two store robberies in recent days where a suspect wielded a knife, demanded money, took cash, and fled on foot. In both instances, a suspect took energy drinks without paying. At one store, the suspect also took cigarettes.
The first incident occurred Tuesday at around 9:55 p.m. at Seasons Corner Market on William S. Canning Boulevard. The suspect was described as about five feet and ten inches tall and wearing a red mask and green sweatshirt.
The second incident occurred Thursday shortly after noon at the Robeson Street Stop N' Save. In that case, a clerk reported a male with a beard, blue sweatshirt and khaki pants.
Detective Luis Vertentes of the Major Crimes Division investigated the incidents, reviewed surveillance tape and social media accounts, and a warrant was issued for Vizthum's arrest, Robinson said in a media release.
Later that night at around 10 p.m. police were dispatched to Campbell Street for a report of a vehicle that had collided with a house. Vizthum was the driver, police said. He was arrested at the scene.
Enter your number to get our free mobile app
More From WBSM-AM/AM 1420