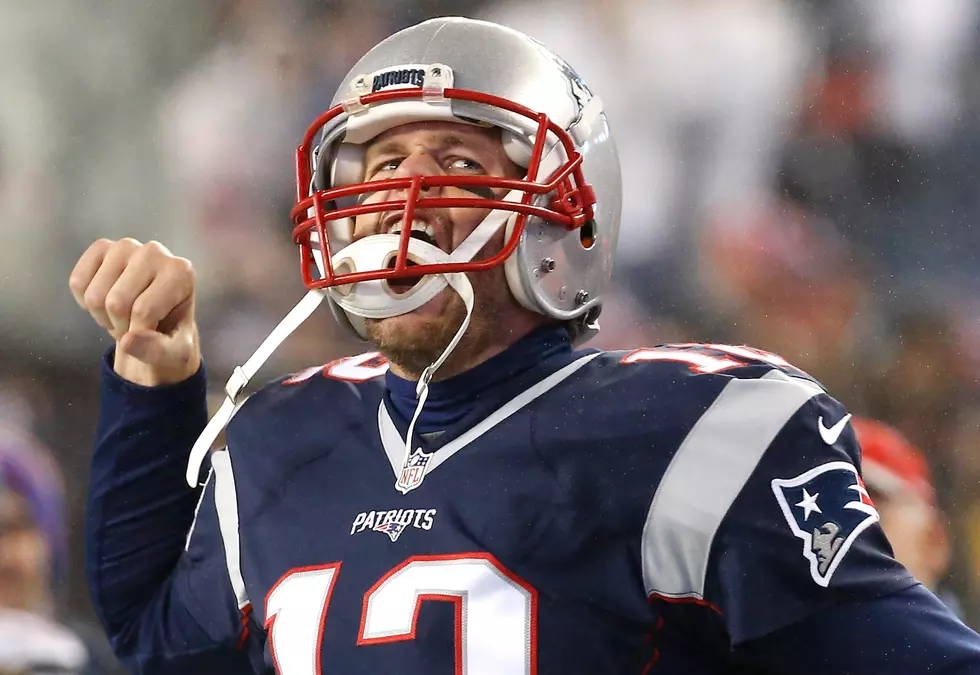 Pats Vs. Steelers First Half Thoughts
Jim Rogash/Getty Images
As the New England Patriots head to halftime of their AFC Title bout with the Pittsburgh Steelers up 17-9, here are some first half thoughts:
Hogan's Game- From an offensive standpoint, this game has been all about receiver Chris Hogan so far for New England. In just his second postseason start, Hogan has been Tom Brady's go-to guy so far in this one. On eight targets, the first year Patriot has caught seven passes for 117 yards and two scores. So far, Pittsburgh has simply had no answer for the deep threat.
Doing What He Does- So far, Brady has been doing what he always does against the Pittsburgh defense, as he's moved the ball with relative ease through two quarters. On 24 attempts, Brady has completed 19 passes to seven different receivers for 222 yards and the two scores to Hogan. If he keeps it up, there's no way the Pats don't cruise.
A Little Trickeration- The Pats used a little trickeration to get their third score and second touchdown of the game, midway through the second quarter. Around the Pittsburgh 35-yard line, it appeared as though the Pats were going to hand the ball to shifty running back Dion Lewis for a short run. As Lewis approached the line of scrimmage, however, he spun around and flipped the ball back to Brady. From there, the future Hall-of-Famer hit Hogan in stride, behind the coverage for the score. It was a perfectly timed and executed flea flicker.
A Pivotal Sequence- A pivotal sequence in the game so far came near the end of the half, as the Steelers were driving the ball down the field, down 11 points. It looked as though Pittsburgh had gotten into the end zone on a 19-yard completion from Ben Roethlisberger to tight end Jesse James, but after review it was determined that James' knee came down a foot short of the goal line. With a first and goal from a step out, the Steelers ran into the buzz saw that is the New England red zone defense. On back-to-back plays, the Pats stood the Pittsburgh line up and tackled running back DeAngelo Williams for a loss. A missed third down pass then led to a field goal, leaving four extra points on the board. It was quite an impressive job by the Patriots defense to keep Williams and company out of the end zone and keep their team's touchdown-plus lead that could factor into the game as it moves along.
Bell Out- Le'Veon Bell had been held in check by the Patriot defense through the first quarter, but it appears that New England might not have to worry about him too much longer. The dangerous back sat out most of the second quarter with a leg injury and his return to the game is questionable.
More From WBSM-AM/AM 1420